Spring Term News 2016
Our last week of the Spring term, where has the time gone Class 3? It seems crazy that it's going so fast. Here's the rough outline of what's going on next week. Hope you enjoyed the pictures from last week - there are some more to go up of you all being dramatic and acting out your play scripts from last week :). Mr. Keating loved it!
Monday - Bank Holiday Easter Monday
Tuesday - Cultural Poetry from Brazil!
Wednesday - Year 5/6 Assembly
Thursday - PE/French/Music
Friday - Sponsored Makaton Assembly
I was so impressed with your fab cooking skills on Monday! Your feijoada's looked great and tasted even better! I really enjoyed it Class 3 and I hope you did too.
This Friday as a school we are taking part in a big sponsored Makaton signing event. We are going to sing and sign 'Sing a Rainbow' all together and the money raised will go to School for Parents charity, a fantastic cause that helps families of children with a variety of needs. Don't forget to ask you friends and family to sponsor us using the forms :).
Week commencing 21st March



Just a few snaps from our Brazil Day! We absolutely loved every minute. You were so great Class 3!
The plan for this week:
Monday - Brazilian Cooking!
Tuesday - Play scripts
Wednesday - Assembly & PE
Thursday - PE/French/Music + Mr. Keating is in in the afternoon!
Friday - GOOD FRIDAY
Week Commencing 14th March
We steamroll in to another mega busy week class 3, with lots of exciting things to experience. Here's a heads up. Don't forget for those children who I haven't received consent to take part in the Brazil Day yet please can you return your forms by Tuesday or just get your parents to sign in your planner 😊.
Monday - Singing, Special Mentions assembly

Tuesday - Brazil Day! A day of incredible experience and fun.

Wednesday - Year 5/6 assembly and PE

Thursday - PE/French/Music and Mrs. Hazelden for Science!

Friday - RE Day and Sports Relief - don't forget your sporty clothes!
On Friday for Sports Relief Emma has once again very kindly offered to bake for us. She is asking for a small donation to purchase one of her delicious cakes and will be making enough for everyone! If this sounds like a treat you don't want to miss out on bring some money in on Friday :) all for a good cause!
Week commencing 7th March
A massive thank you to all the parents who came to Parents Evening this week, it was great to see you and a pleasure to speak about your lovely children. Here's a quick overview of the week
Monday - Parents Evening
Tuesday - Parents Evening
Wednesday - Brazilian Mask making! Come creative... Mathletics (My group)
Thursday - PE, French and Music
Friday - Big Spelling!
We have begun our Reading focus and I have been so impressed with your hard work and effort. Remember to question everything and read between the lines!
In Maths you have really impressed me with your work on Fractions/decimals and percentages. Thank you for being so enthusiastic. We have even begun to add and subtract them!
One to watch...
Don't forget next week on Tuesday 15th March we have our Brazilian Day! We'll be drumming and having a workshop with people coming in specially!
Week commencing 29th February 2016
Thank you to those children who have handed back in their grammar booklets. Remember that this is voluntary, but if they are returned I will mark and return them. You've all put in so much effort so well done. Our new Literacy homework went out this week, to research our own animal from the rainforest to use in our non-chronological report next week. Happy researching!
Here is the plan for this week:
Monday - I need you to be your usual ultra polite and helpful selves as there will be somebody else teaching you on Monday as I'm out on a course. I know you'll be great!
Tuesday - Literacy homework back in please
Wednesday - Assembly for Year 5/6
Thursday - Mrs. Hazelden is back in for Science WORLD BOOK DAY!
Friday - Assembly for Key Stage 2
World Book Day was a exspellent (sorry) day. I'm so impressed with the amount of effort you all put in. We had almost every character covered from Dumbledore to Harry himself, thank you for making it a day to remember! Here is a snap of you all looking magically marvellous...
Welcome Back!
We are already half way through our time in Year 5, how it flies! Just a quick note to parents and children, we will be having our treat afternoon on Friday, watching a film and also building dens. I will get some popcorn as well to make it like a proper movie night! You are allowed to bring in your electronic devices but please be careful and responsible with them.
There will be more info going up as the week progresses.
Week Commencing 8th February
We have earned our treat afternoon! Well done Class 3, you have worked so hard for this. We will be having a vote soon on the film and I am trying to see if we can watch it in the hall and have a bit of den making as well. I will also ask about whether or not we can bring in our electronic devices. Unfortunately, becuase we have so much on this week we won't be able to do it until after half term. A letter will be going out on Thursday with all the specific details.
Don't forget this Friday is our open afternoon where the classrooms in years 5 and 6 will transform into Art Exhibitions to showcase the incredible homework some of you have done.
Homework for my Maths group set as usual this Wednesday - come and see me for extra if needed!
Literacy homework is still to keep on working through the Grammar booklet! Keep plugging away :) with spellings as usual this Friday.
Let's have a good'un
Mr. B x
Week Commencing 25th January
(Value of the Month: Positivity!)
What a jam packed week! We've had some amazing learning opportunites with our new Star Writer of the Week (well done India!) and our visit to the Trent Bridge classroom. We had a great time with Mr. Briggs and Peter the walking cricket encyclopedia. What an interesting place we live in steeped with history right on our doorstep.
Just a quick note about last weeks Mathletics - for some reason it only set for a handful of children so I have re-set them all and have given the children until the 1st Feb.
I have already had 2 excellent pieces of Brazil homework. Remember you are recreating a famous Brazilian landmark, Ellie and Anna's both look great so if you need some inspiration check theirs out next to my chair.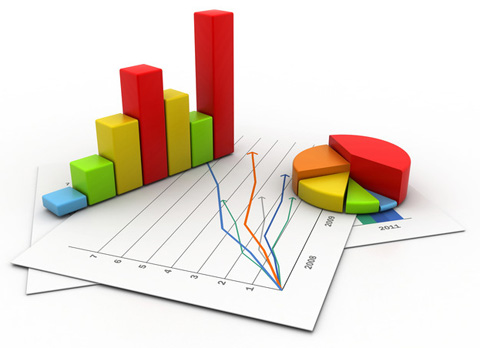 This week in Maths we are looking at data and statistics in relation to Brazil. This is great for finding patterns and relationships between information and learning lots about Brazil as we go along. Come prepared with accuracy and your detective skills.
Any further updates will go up as the week progresses.
Mr. B x
Value of the Month: Positivity!
You have been so switched on this week. I feel like you've come back with such a positive outlook on this year's learning and it's certainly showing already. We have begun learning about Brazil and what a fascinating place it is, I have loved looking at your powerpoint presentations and maps packed with facts! The level of effort you're all putting in at the minute is great. Keep it up!
Next week is going to be filled with some brilliant learning and exciting opportunities.
Mr. Hopper will be back in conducting his research on PE in our class. Thank you to all who returned the reply slips, he was so impressed.
On Wednesday we will be going to Trent Bridge for the whole day to enjoy lots of different cricket based activities. If everyone could please get their consent forms back ASAP that would be excellent.
Full steam ahead!
Value of the Month: Positivity!
Welcome back Class 3! I hope you had a brilliant Christmas and had lots of rest ready to start this new term. We have so much planned to get through and I can't wait to start.
A massive thank you to all the cards and gifts I received before Christmas. They were a lovely thought and a real personal touch, I am extremely grateful. Here's to a great New Year!
Our topic for the new term is 'Viva Brazil!'. Brazil is such an interesting country with lots of exciting things happening in it right now, all the Year 5/6 teachers are really looking forward to teaching it. We will be learning about lots of different aspects regarding the country and we are sure you'll agree that it's an incredible place!
For further information of our new topic and all the other subjects please look out for our curriculum letter which will be going out on Monday 11th January.
We are extremely lucky to have the opportunity to be part of some PE research that the University of Derby are conducting. The study is examining the effect of physical excercise in PE and will require children to wear a small band that measures their activity. If your child wishes to take part then please fill in the consent form required to do so.
All children will remain anonymous in the research and PE lessons will run as normal.
Happy New Year! Let's make it a great one!