Spring Term
31st March 2017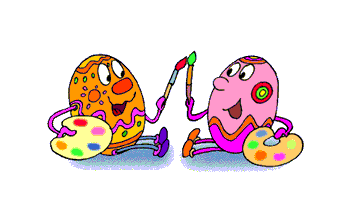 GREEN CARD WINNER:
Wow Class 4. What an amazing week to end an amazing Spring Term!
From Lincoln Castle to a local walk to RE day as well as English and maths inbetween.
We're been so impressed with your focus and maturity throughout this week and this term. Can you believe we're nearly approaching the Summer Term? First, however, you all need and deserve an amazing break, rest, chill and family time during the Easter Break. Have a cracking Easter and we'll look forward to seeing you, bright eyed and bushy tailed on Tuesday 18th April 8.45am.
Mrs M and Mrs D X
Week Beginning 27th March 2017
CRIME AND PUNISHMENT HOMEWORK ~ RETURN MONDAY 27TH MARCH 2017
Lincoln Castle Visit THIS TUESDAY/SCHOOL UNIFORM AND PACKED LUNCH
Local Area Walk THIS WEDNESDAY AT 11AM
WELL DONE TO SOPHIA/QAYUM/JOEL AND FATIMA, Wonderful learning this week.
Excellent Science investigation! Rainbow milk……Can you explain to your family the 'science' behind the rainbow?
Another BRILLIANT week Class 4! You are awesome. Keep up the great work, attitude and learning. You worked so hard on The Highwayman Poem and definitely know more about figurative language; similes, metaphors and personification and how the poet creates the mood and atmosphere in a narrative poem. Your maths learning has also been wonderful and your reasoning skills are greatly developing. You can multiply fractions with whole numbers and can confidently convert fractions into decimals and percentages.
Your forgery artwork is so vibrant and very much in the style of.....First person to tell me the artist's name = 3 green cards!
You have also worked hard on editing your movies and improving your map skills. What an exciting and varied curriculum we have.
Next week promises to be busy and brilliant.
Here's your preview:
MONDAY: Choir concert
TUESDAY: LINCOLN CASTLE TRIP
WEDNESDAY: AM ~ LOCAL WALK
THURSDAY: MUSIC /FRENCH/SPELLINGS/READING COMPREHENSION
FRIDAY: RE DAY ~ 9am ~ Rev. Hodder ~ The Story of Easter
Work hard and play well, Class 4!
From Mrs D and Mrs M X
Week Beginning 20th March 2017
POLITE NOTICE FOR PARENTS: LINCOLN CASTLE TRIP TUESDAY 28TH MARCH 2017~ HOPING TO RETURN BACK TO SCHOOL FOR 3.30PM BUT WE MAY BE DELAYED...The office will keep you posted.
JEFF SAYS: REMEMBER TO DO YOUR MATHLETICS HOMEWORK ON A WEEKLY BASIS.
Wow! What a week we've just had. We've been so impressed with your focus and behaviour! You have been mature in your approach to every new task and we are delighted with your writing outcomes and understanding of adding and subtracting fractions. Let's keep this up Class 4.
This week promises to be just as focused and just as busy! Here's your preview:
ENGLISH FOCUS: Poetry ~ The Highwayman By Alfred Noyes
MATHS FOCUS: Fractions ~ Application of understanding
MONDAY: Singing/ Easter Assembly
TUESDAY: Geography/ICT
WEDNESDAY: Outdoor PE/Geography
THURSDAY: Spellings/French/Music
FRIDAY:Science/PE ~ RED NOSE DAY! WEAR RED!
We're going to have another brilliant learning week, Class 4. WORK HARD AND PLAY WELL.
Mrs D and Mrs M X
Week Beginning 13th March
Star Writer: Ellis, well done! An excellent Report about Highwaymen.
We have a chick! Expected arrival date : April 2017 ~ More details to follow
Another brilliant learning week Class 4! Wow! From report writing to percentages to thermal insulators to amazing artwork! What a varied and exciting curriculum you have. You have all worked hard and have put maximum effort into everything you have been doing, especially your reports about highwaymen. Mrs Soulsby was so impressed!
It was lovely to feedback to your parents this week too about your learning attitude and progress to date. Let's not forget, we still have half of the academic year left and this is the time our learning is really deepened, so let's stay focused.
Monday: English ~ Report ~ Trial By Ordeal
Tuesday: Geography
Wenesday: PE/Art
Thursday: Independent Write/French/Music
Friday: Evaluating Effectiveness of Writing/ Science
English Focus: REPORT WRITING/Non-fiction
Maths Focus: Finding percentages
Here's to another GREAT week Class 4, work hard and play well.
Mrs D and Mrs M X
Week Beginning 6th March 2017
Parent Consultations this week and JGA disco on Friday!
Star Writer: TBC on Monday 6th March
Spelling lists G and O attached at the bottom of the page for the 2 children who needed the lists :))
Chick Chick Name: Jeff!
Wow Class 4, another amazing week! You have all been absolutely brilliant. We're so impressed with your focus and your attitude towards your learning.
English ~ You worked hard on the author's intent (language features) and inference and deduction questions when completing and compiling your reading comprehension questions.
This is an inference question with a visual image…..Can you answer it?
What can you tell about the characters who are not in the shot?
What type of genre is this film? How can you tell just from this shot?
Also, we had a fabulous World Book Day! You all made so much effort with your costumes too, even Sherlock Holmes made an appearance, in Class 4 (aka Leo) and Class 3 (aka Mr Price)!
Your favourite part of World Book Day was reading with Mrs Lloyd's Class. We are definitely going to do this regularly. You were all so kind and caring with our younger friends. It was a delight to watch you sharing your favourite story with them and vice versa. We also had so much fun with our Poet Visitor, Paul Cookson. You all loved contributing to the Crime and Punishment (of teachers!!) theme, a little too much! This week in English we're learning all about report writing/non chronoligical reports and their key features. On Thursday, you will be writing your own report about Highway Men.
Maths ~Fractions and decimals ~ We will be continuing to look at fractions, decimals and percentages throughout this term....What is this decimal, as a fraction? How do you know? We will be learning more about thousandths, next week.
Topic~Geography focus ~ Map Skills
Science~ Thermal conductors and insulators and a scientific enquiry on Friday! Yippeee.
Here's to another great week, Class 4.
WORK HARD and PLAY WELL.
Mrs D and Mrs M X
Spring 2 Week 2

Chick chick name..... What will it be? Class vote next week!
Star Writer : Joe for his fantastic book blurb!
Inspiration PowerPoint: Well done Jess! An excellent presentation about Kelly Gallagher
Week Beginning 27th February 2017
Key Question ~ Can you define the word, equivalent and order the fractions below?
What a great week back Class 4! You have been focused, engaged and enthusiastic in every lesson. Well done!
We had a great presentation from Mrs Oldfield, all about the CPS ( What does CPS stand for?) on Friday. It was so interesting and enjoyable finding out about Crime and punishment in today's society. Check out the photos below.
You have really enjoyed doing your book blurbs and book reviews as well as using bar modelling to support your understanding of equivalent fractions.
4 of our Year 5s, have a pen licence! Well done! Hopefully, you will all get a pen licence soon, keep up with the quality mark standard!
Next week is going to be just as great as we continue to learn more about fractions, decimals and percentages and more reading activities as we prepare for World Book Day.
Here's next week's preview:
Monday: singing/ topic/Special Mentions
Tuesday: ICT/Art
Wednesday: PE/Topic/ART
Thursday: World Book Day~ Exciting activities!! French/music/ chick chick vote
Friday:Science/ Funny Friday!!/POET VISIT!!

Keep working hard and playing well Class 4.
Mrs D and Mrs M X
OUR VISIT FROM MRS OLDFIELD
Week Beginning 20th February 2017
Spring 2 Week 1
Welcome back Class 4 after your half term break. We hope you all have had a lovely rest. This half term is going to be brilliant with so much to enjoy and look forward to. We are really going to focus on reading for pleasure as we have a wonderful build up planned to World Book Day.
Well done to all of you who submitted your short story to be entered to the Radio BBC 2 competition and for completing your Grammar Booklets....You can continue to finish your booklets, if you wish.
Here are some Diary Dates:
Thurs 2nd March
WB 6th March
Parent Consultations FS2-Y5
Fri 24th March
Red Nose Day ~More details to follow
Tues 27th March
Y5 Trip to Lincoln Castle
We will be updating our webpage, EVERY FRIDAY before 7pm, so remember to check it out! Have a good few days, work hard and play well.
Mrs D and Mrs M X
Week commencing 6th February 2017
Apologies for the delayed update.
Please remember, Grammar Booklets are due in by this Thursday 9th February. They will be marked and returned - further work in these next half term is then OPTIONAL.
Homework for the holidays: Please note that Mathletics will not be set this week. A note will be coming home which relates to some optional English homework, and a request for a favourite book to be chosen and brought into school for the Tuesday we return. Many thanks.
Date for the Diary: Year 5 Trip to Lincoln Castle (Tuesday 28th March)- details to follow after the break. We thank you for your ongoing support and wish everyone a lovely half term break at the end of this week... here's to lighter mornings/evenings! :) Mrs. D. and Mrs. M.
Week commencing 30th January 2017
Homework date reminder: Grammar/spelling booklets to be handed in by Thursday 9th February please - we don't expect the booklet to be completed, just the 3 or so pages per week please. Any booklets ready to be handed in before the date would be welcomed (from Monday 6th Feb). Thank you for your support with this.
This week, we will be completing our DT CAMS designs (all being well). The children have practised so many skills such as: sawing, measuring, gluing and drilling and have worked calmly and safely..well done Class 4 :))
In maths this week, we continue to study angles and using protractors with accuracy - Can children name the angle types and do they know what the angles total inside a triangle?! Midweek, we move onto the topic of 'time' and look at time differences and reading timetables to plan a journey.
In English, we have moved our focus onto 'newspaper reports'. We will recap on the main features and will practise some of the skills needed to write an effective report.
With regards to last week's Detective Stories, our hope was that they would be entered into a competition - if the children wanted to.. We have spent some time on these 500 word pieces and would love some children to enter. The submissions need to be typed up and this obviously takes quite a bit of time - we chatted to the class today, about the possibility of this being done at home over half term. More information will follow later this week - hopefully you are able to support us in this, should your child wish to enter their work. Thank you.
Week commencing 23rd January 2017
Polite request: Please could parents check that children have warm clothes in their PE bags for outdoor lessons - dark coloured tracksuit bottoms (no logos) and a plain hoody would be ideal. They can wear gloves/hat if needed. Lots of children were cold last week and had bare legs! Brrrrrrr.... Many thanks :)) Here's to warmer weather!
Please note that due to circumstances outside of our control, the trip to The Galleries of Justice (mentioned on the Topic Map) has been cancelled. We are currently looking for alternative dates/venues to tie in with our current 'Crime and Punishment' topic. Once finalised, a letter will be sent home.
Our focus in maths this week is 3D shape, with a specific section based around angles and protractor use.
In English, the children will compose their own detective stories, limited to 500 words. If the setting description pieces are anything to go by, we should in for some gripping reading!
We have an extended DT session this week to allow the children to really get 'stuck in' to their CAM design and build work. We're looking forward to a practical, hands on day.
Week commencing 16th January 2017
Sadly, Mrs Moore was poorly last week - she has definitely missed Class 4 and is desperate to get back in the classroom. The reports from both supply teachers were great - well done to everyone for keeping up our high standards of work and behaviour. Treat squares all round :))
Maths focus this week - Properties of shapes: 2D and moving on to 3D. We touch on co-ordinates and angles a little during this unit, but we will return to cover these aspects in more detail later in the year.
English focus: Creating a detective/main character for our stories - what skill or talent might they possess which could come in handy when solving cases?! How will your character interest the reader?
During DT, we are studying the mechanics of moving toys - can you explain what a CAM is and does? We will be using CAMS to design and make our own moving models next week.
How are the 'Moon Diaries' coming along? I hope you all at least managed to see the full moon last Thursday!
Week commencing 9th January 2017
Tonight, the children will have come home with a spelling/grammar homework booklet. A cover letter hopefully sets out expectations but please don't hesitate to ask should you have any queries.
Maths focus: Short division consolidation and application to word problems.
English focus: Character description using figurative language - simile, metaphor and personification...Challenging but powerful stuff!
Science - we are studying the movements of the Earth, moon and sun to see how they cause day, night and the seasons.
Topic - we are getting our teeth into our new Crime and Punishment topic, having already discussed what a crime/criminal is and having a go at forging the Mona Lisa smile :))
Don't forget it's treat time on Friday 13th - own clothes and games/toys of your choice.
Week Commencing 2nd January 2017
Welcome back Class 4, let's hope 2017 is a good one! HAPPY NEW YEAR to you all. Thanks very much for the lovely gifts we received - it was very kind of you and much appreciated.
If you need to contact us please use our email addresses:
fmoore@ga.jessegray.notts.sch.uk or hdurkin@ga.jessegray.notts.sch.uk
Or, please do feel free to pop in at the beginning/end of the school day!