Spring News 2016
22.3.2016
Fejoida!
We had our first proper lesson in our fantastic DT room today and we made the National dish of Brazil: Fejoida. I was so impressed with how beautifully Class 2 worked together, how great their chopping and preparing skills were, how amazingly they cleared up AND how AWESOME the Fejoida tasted! It was hard work to prepare and cook it all in our time restricted afternoon but e did it! There were tears along the way, but thankfully only due to onions! Here are some photos for you to enjoy:
(See below for the recipe that we used and some links to other recipes for Fejoida that use a few more ingredients!)
Ingredients
4 tbsp of olive oil
2 onions
4 garlic cloves
Part of chorizo sausage
1 tin of black beans
1 tin of kidney beans
6 tomatoes
1 red peppers
3 bay leaf
3 rashers of bacon
Teaspoon paprika
Sprinkle of parslay
Method
Chop onions, garlic, peppers, tomatoes, chorizo and bacon.
Heat a large heavy-based saucepan with a fitted lid, add the bacon and fry until crisp. Remove and keep the oil in the pan. Sear the chorizo. Season each batch with salt and pepper.
Remove the meat and set aside. Add the onion, garlic, peppers and paprika to the pan. Pour in a little olive oil if it needs more. Season with salt and pepper and fry for 8 mins or until soft.
Chop tomatoes and add to pan, soften so they form a sauce.
Add the meat, bay leaves, and drained beans. Cover with just enough water to cover. Bring to a boil and reduce the heat to a low simmer. Cover and cook for up to 1hr, or until the beans are soft. If there is too much liquid in the pot take the lid off.
Serve with rice, a sprinkle of parsley or coriander.
Here is a link to the good food website. This is the recipe we were inspired by:
http://www.bbcgoodfood.com/recipes/black-bean-meat-stew-feijoada
Here is a link to a vegetarian version:
http://www.jamieoliver.com/recipes/vegetables-recipes/smoky-veggie-feijoada/
Keep up the fab work Class 2! The whole school, and particuarly Mr Hepwroth
and I, know just how hard you are all working at the moment!!
at the moment!
Lots of Love
Mrs Soulsby
x
15.3.2016
Dear Class 2,
What an exciting few days we have had: We spoke to another class, who live all the way in South America, as part of our topic lesson through skype (Big learning curve for Mrs Soulsby!!); We have become Samba drummers ready for the carnival ( Have a look in the school's phto gallery on the main website for photos!); and, we figuratively flew all the way to Brazil to learn all about Action Aid! Phew! And we have done a lot of learning (and tests!) too!
I have to say Class 2, you are working exceptionally hard at the moment and Mr Hepworth and I really could not be prouder of you! Keep up the hard work!
Star Writer(s):
My star writer this week is Matilda!
Matilda, your short suspense story was absolutely fantastic! Well done! I was so impressed with your use of devices, your editing (and very thorough dictionary work!), and your absolutely beautiful handwriting! I have already heard to many "wow"s from the younger children who are looking up to yo and your work! WELL DONE!
I also need to mention my star writer from last week:
Oli!
Oli, your sci fi story was EXCEPTIONAL, even if it was 8 pages long! I felt as if I was reading a published novel! I was so engrossed, I almost forgot to mark it! Well done Oli, your use of language was fantastic and the variety you showed through your different sentence structures was just fantastic. If anyone wants a good read, just go to our wonderful writers wall!
Reminders:
On Friday we are going to be raising money for sport relief, please come in your sports gear and bring a donation if you wish (I have been told that a parent mail will be out tomorrow to clarify!)
Next Tuesday we are going to be making Brazil's national dish in the DT room. Please bring in a container like you did for the salsa. I hope you remember all of your chopping skills and come ready to cook up a masterpiece!
Keep up the fab work,
Lot's of Love,
Mrs Soulsby
7.2.2016
Dear Class 2,
What a great week we had last week! World book day was a huge success and you all made the coolest looking Bond characters! Below is a belated picture of us at our Brazilian Landmark Exhibition and all of us as our Bond alter egos!
This week in Literacy we are going to be writing suspense stories and in numeracy my group are focussing on Imperial and Metric units...Don't forget we will be having a quick test based on these facts on Friday.
Homework this week is a grammar paper for literacy, and my maths group have got mathletics as well as some past SATs questions based on area. We will be going through these on Friday!
Remember to keep up your hard work and to ensure your that your behaviour and attitude is always exemplary. The rest of the school are looking up to you!
Our value of the month is CARING. Look after each other, be kind and also be kind to yourself. I have seen lots of tired facs at the moment so make sure you are getting enough sleep!
Lots of Love,
Mrs Soulsby
x
29.2.2016
Dear Class 2,
What a busy first week back we had last week!
We have worked extremely hard on our Reading Paper Revision and I think it has helped so many of you already! You were all so great in our top tips lesson and I believe that they really will help you to make (even more) AMAZING progress. We have a reading paper tomorrow so this is goig to be your opportunity to show me what you are capable of! We will also be going through and marking it together so that you really get to understand the mark scheme in mroe depth.
In Numeracy this week my group will be focussing on : Area, Perimeter and Volume. We will be doing lots of investigations and lots of explaining to help our reasoning ability!
SOME AMAZING NEWS!!!!!!
A LONG time ago we entered a ghost writing competition and on Friday they sent me a very exciting letter which said that they would like to publish ALL of your stories!!! How amazing is that, not 1, not 2...all 60 of your stories! They had to send back a couple that needed a tiny bit of editing (cutting down!!) but they still want to include them! I will be sending letters home tomorrow that your parents need to sign and send back to me to let the company know that they are allowed to publish your work. The book is going to be published on the 31st of May and they will be sending us a copy. The book will then be sent to the British library, and other libraries across the country, and your story will be in print forever for any member of the public to read.
You will all be PUBLISHED AUTHORS! I am so proud of you... Well Done!!
SOME MORE AMAZING NEWS!!!!!!
A huge thank you to everyone that came to our fabulous Brazilian Landmark Exhibition, we raised a whopping £87 which is currently being sent off to Brazil to make a real difference. Well done to you all for producing such amazing homework. It was becuase it was all of such a high standard that we were inspired to put on this exhibition, so this achievement really is down to all of you!
Don't forget that this week we are beginning our cooking. We will be making a salsa on Tuesday so do not forget to bring in your small container so that you can share your creation with your family.
Keep up the hard work and remember that I have extremely high standards of behaviour; I want you to be the best of the best!
Lots of Love,
Mrs Soulsby
12.2.2016
In Art this term we have created a whole class Brazilian Mural…and it is AMAZING!!
In order to do this successfully we have spent the past 6 weeks learning about murals and how to paint accurately. In our first lesson we looked at Brazilian murals and analysed them for key features, we then knew what to include in our own. After that, we practiced our painting skills with watercolour paints and learnt how to draw our own parrots (have a look in our sketch books to see how we did this!). Once we had learnt all of the key skills we needed we were then able to create our very own mural design and paint them. Now they are altogether in pride of place in our classroom!
9.2.2016
Dear Class 2,
We are almost there, half term is almost in sight and I know you all really deserve a rest after working SO HARD already this term! In fact, I think some of you are working a little bit too hard and getting poorly! Please remember to look after yourselves, there are lots of bugs going around and lots of coughing; remember to wash your hands and ensure you are getting enough sleep!
Your homework has impressed me so much! The landmarks are amazing and I have never seen Christ the Redeemer in so many different forms! We currently have a lego version, a clay version, a bubble bath version, a toilet roll/balloon version and even a cake version! Well done! I cannot wait for our exhibition on Friday. Parents, please remember that you are invited to our exhibition on Friday at 3.15-3.45, where we will be collecting donations for the TASK charity, a brazilian based charity that helps abandoned street children. Please follow the link if you would like to find out more about them: http://www.taskbrasil.org.uk/
This week in Numeracy we will be continuing with algebra and looking more at number sequences. In Literacy we will be creating our sci fi stories ready to then read aloud as part of our radio drama. You have already come up with such creative ideas, I cannot wait to see your final pieces!
Parents, thank you so much to those of you I have already seen ths week as part of parents evening. It has been a pleasure to discuss the great progress every child in Class 2 has alrady made...i could not be prouder!
On a slightly scarier note...on Friday you are officially half way through Y6!!!
Keep up the hard work,
Lots of Love,
Mrs Soulsby
1.2.2016
Dear Class 2,
Well done on another fab week! Your behaviour is FANTASTIC at the moment! Keep it up!
In maths last week we had a statistics week, the children had a cross curricular challenge to create graphs based on data collected all about Brazil. The children worked incredibly hard and produced fantastic statistics posters that conveyed their new found knowledge!
This week in Maths we are going to further develop our knowledge and understanding of algebra. We will be looking at how to create an algebraic formula and how to come up with the 'nth' term.
In Literacy this week we will be planning, writing and editing our very own sci fi radio plays...hopefully these ones won't cause as much hysteria as the War of the Worlds did!
My STAR writer for this week was incredibly hard to choose, all of your deforestation arguments were absolutely fantastic. However one did stand out, and that was: Tom! Well done Tom, an absolutely brilliant piece with a great structure, great use of devices and technical vocabulary used throughout!
I have been really impressed with the homework that has come in so far for our Brazil Landmarks, they are of an extremely high standard! We have been so pleased with them that we will be inviting parents in to come and have a look on the last Friday of term...letter to follow! We will be asking for donations to a brazilian charity of the children's choice.
Thank you for all of the parents evening slips I have had so far. If you have not handed it in yet, please could you ensure that you do soon.
Keep up the fab work and the high standards class 2!
Lots of Love,
Mrs Soulsby
If you need to contact me please use my new email address:
csoulsby@ga.jessegray.notts.sch.uk
Or please do feel free to pop in at the beginning/end of the school day!
26.1.2016
Dear Class 2,
I am so impressed with your fantastic persuasive arguments! They were FULL to the brim of persuasive devices, technical language and focussed paragraphs. Well done! Your hard work has really paid off, particularly all of the research you did in the run up!
This week we are moving on to the sci fi genre! This is an opportunity to be creative and let your imaginations run wild! Think about planets, aliens and alternate universes.
This week's STAR writer is: Charlie T!
Well done Charlie, your big write was absolutely fantastic and I could not be prouder! Fabulous writing and even more fabulous editing! That purple pen must have wored very hard!
In Numeracy this week we are having a statistics week. We are looking at pie charts, line graphs and how data can be interpreted. This will all be done with a focus on Brazil.
We will be havig TREAT DAY on Friday!! The children are allowed to wear their own clothes for the whole day and we wil be watching a film in the afternoon with treats! Class 2 have really earnt this as they have worked SO hard!
Keep up the amazing work class 2!
Lots of Love,
Mrs Soulsby
Note to Parents:
Targets will be sent out today (Tuesday) please take some time to look at them with your cild. They have all written a reflection on their learning so far.
The SATs meeting presentation is now attatched at the bottom of the web page, please take a look if you were unable to attend the meeting.
Parents evening letters are going out this week and times are first come first served.
Many thanks for your continued support!
18.1.2016
Dear Class 2,
Well done for demonstrating such PERFECT behaviour today in assembly, I was so impressed.
This week we are planning, writing and editing our persuasive piece all about deforestation. You have all worked so hard to gather so much information which will really help you to use technical language and write the most persuasive piece that you can.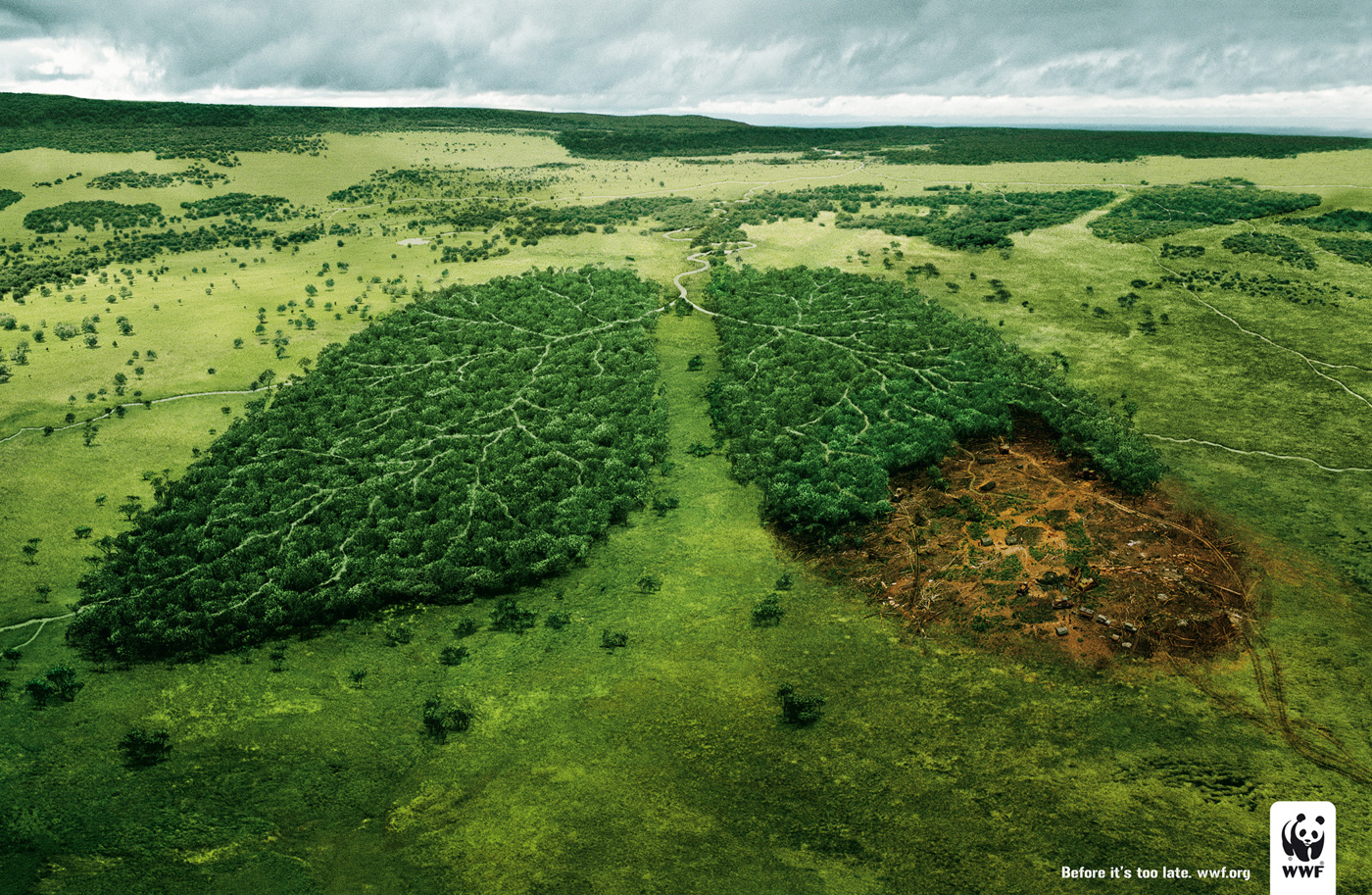 Also in Literacy this week I will be looking out for my STAR WRITER. Every week each teacher will be choosing someone who has excelled in their writing and their work will be going on display in the corridor for everyone to admire. This week my star writer is: SUMMER!
Well done Summer, your paagraph about cyber schools was brilliantly written, well developed and perfectly edited with your polishing pen. If any of you want to see what a star writer looks like just go and have a look at the display! It could be you next week!
In Numeracy this week my group will be looking at algebra in far more detail. We will be learning about substitution and also how to balance equations. Remember to simplify all the time! A big well done to all of you who have had a look through your arithmetic papers too, the best way to learn is through our own mistakes!
Keep up the positive attitude and fabulous work ...Only 3 more treat squares to go until we achieve our treat afternoon! I know you can do it!
Lots of love,
Mrs Soulsby
11.1.2016
Dear Class 2,
Well done on another fab week, let's keep up the fab work and have an AMAZING half term. You really are working so hard already, however we still need to focus on behaviour and how we conduct ourselves around school. REMEMBER: Everyone is looking up to you...give them a reason to say WOW!
The child demonstrating the most exemplary behaviour this week will be going to Mrs Moore on Friday for special recognition.
This week we are starting our new literacy unit on persuasion. Remember to complete your research homework. the more in depth knowledge you have about deforestation, the more technical language you will be able to use, the more persuasive reasons you wll be able to give, the more progress you will make! I look forard to seeing what you come up with!
In maths this week, we will be continuing our work on shape and angles. You have got off to a great start already! Can you work out what x, y and z should be?
VALUE OF THE MONTH = POSITIVITY!
Don't forget, if you would like to be a reading champion your letter needs to be given to Mrs Chivers by Friday the 15th of Jan.
Parents: I have attached a copy of the autumn mind map and also this terms topic homework.
If you need to contact me please use my new email address:
csoulsby@ga.jessegray.notts.sch.uk
Or please do feel free to pop in at the beginning/end of the school day!
Lots of love,
Mrs Soulsby
6.1.2016
Dear Class 2,
WELCOME BACK!
It has been lovely to see you all again this week and I am so pleased that you all had such a lovely festive week.
We have already got off to a very busy week! This week is grammar week in Literacy and we have already covered a vast array of term including: determiners, past progressive tense, collective nouns, abstract nouns, modal verbs and MORE! Be prepared to fill the grammar section of your brain even more over the next coming days.
In shape this week my groups focus is shape. We are have been working specifically hard on visualising and solving problems using nets.
This week we introduced our new topic: VIVA BRAZIL
(a mind map wll be going out on Friday, this will also include information on a new homework challenge, and will be on the website for future reference)
We looked out where in the world Brazil was and many new geographical terms!
Reading Champions: If you would like to be a reading champion you need to write a letter to Mrs Chivers convincing her why you are good for the role.
SATS information evening: 21.1.2016
Y6 Parents evening: w/c 8.2/2016
If you need to contact me please use my new email address:
csoulsby@ga.jessegray.notts.sch.uk
Or please do feel free to pop in at the beginning/end of the school day!
Lots of love,
Mrs Soulsby
18.12.2015
Dear Class 2,
Well done for completing your first term in year 6! It has been jam packed with fun, learning and masses of progress- and that is all done to YOU!
We have had a lovely last week, including finally getting in to the new DT room and making cake pops (special thank you to my fab helpers- you know who you are!)! It all began so smoothly and we made them beautifully...however the decorating part was slightly trickier than what we anticipated...see below for our variety of outcomes! I believe it is what some people call- a pinterest FAIL.
I hope that you all have a super relaxing break and enjoy spending time with all of the special people in your life. I hope Santa brings you everything you wish for and that you have the best christmas dinner EVER (I for one cannot wait for pigs in blankets and christmas pud...not at the same time though!)!
I look forward to seeing you bright and breezy on Tuesday 5th January 2015...I now need to sleep for 4 days and recharge my brain (2 x 3 = 15, right?!...I still swear I heard 5 x 3!!)
MERRY CHRISTMAS AND A HAPPY NEW YEAR!!
As my final christmas present to you all-there is NO HOMEWORK. Please spend time with your loved ones instead and get stuck into a wonderful book! (However we will still be having BIG SPELL on the first Thursday back!)
Lots of Love and christmassy wishes,
Mrs Soulsby
X