Spring 2015
World Book Day!!
After our book swap, I couldn't get class 10 to put their new books down. Here are some photos of them enjoying a good read...
Literacy
In literacy we have been looking at different types of poetry. We have been introduced to different langauge features such as similes, metaphors, onomatopeia, alliteration and many more...
Here are some examples of the similes we wrote:
'As delicate as a baby's hand' - Abigail Cohen
'As sparkly as a fiery star in the glistening sky' - Esmee Heighton and group
'As furious as a bubbling volcano' - Louis Hallam
You have been so imaginative and have impressed me so much!!!
Topic
As you probably know, year 3 and 4 are exploring life in the Stone Age! So far we have looked at British history, we created a huge time line in our classroom and plotted on events. We have also looked at archaeological digs and what we might expect an early human to be found with. We have used maps and atlases to locate pre-historic sites such as Stone Henge and Creswell Crags (In Nottinghamshire!) This week we did our work under the tables! We pretended they were caves and used brown paper to create our own cave paintings, how cool!
Maths
In maths we have been looking at addition using our partitioning skills and subtraction by counting on using a number line. We have done lots of work on number bonds as this is a really good skill to be able to do quickly! Next week we are looking at multiplication and division, we will be doing lots of practical activities and even going out on the play ground!
We had a brilliant start to the week as we had a visit from Darren from St John's ambulance who spent two hours with the class. Through role play and listening they learnt how to deal with an emergency and to put a casulty into the recovery position. The children put dressings on partners to control bleeding. It was a very successful morning, the children were really involvedand interested.
They may come home this week and want to practice on you!! Darren has sent a booklet home and did refer to page 10 to show how to use the recovery position. Do you know the number to call instead of 999 if you go to Europe? The children know! They all earnt a First aid certificate- Well done Class
If you go to the website there is a game to play and more information about first aid
www.sja.org.uk
Here are some pictures of the experts in action!
Topic
Last week we began our intriguing and fascinating Stone Age to Iron Age topic. The children had so many thoughtful questions and ideas which we hope to cover over the coming weeks. They were introduced to the Flintstones and were very quick to notice the differences between 'The modern Stone Age' and the real Stone Age. This week we will begin to think about when the Stone Age was and how long ago it occurred, observing any important changes. We will make a scale timeline to help the children appreciate just how long ago it was.
Numeracy
This week we will be looking at the inverse of multiplication...division! We will solve problems by using number lines, build up to chunking on a number line and using our times table knowledge as well as spotting calculation errors to deepen understanding.
Literacy
I have enjoyed reading the children's letter to the author and illustrator over the weekend. They have shown just how much they have adored reading the book. Finally, we will read chapter 7 and reach the end of book 1 this week...Hurrah!! They will be so pleased. But before that we will redraft the letters and write them up in neatest handwriting to go on our Spiderwick display, and recap fronted adverbials in our grammar session. Following this, the children will begin thinking about their plans for their own continuation of the story, beginning with a new character and setting plan. I cannot wait to see their ideas!!
Here are some photos of us acting out the Spiderwick chapters!

Science
Last week we looked at rocks and began to group them . We learnt the three main types of rocks: igneous, sedimentary and metamorphic and how they are formed. This week, the children will deepen their understanding of their formation by using the most obvious resource...CHOCOLATE!! Yum, yum!
Art
We have finished our wonderful paintings and they will look absolutely fantastic!! We can't wait to exhibit them next half term and allow you to purchase them fully framed and presented. Some children have already decided where they are going to hang them at home! More information about this will be with you soon.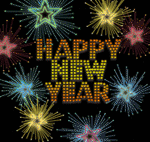 Happy 2015 to everyone. I hope you all had a wonderful Christmas and new year break.
For the first two weeks back, we will be working on a fantastic art project to kick off the new year! The children will receive some brand new sketch books for them to use over the next few years to show how their skills develop.
Just a message to say that in the afternoon of 26/27th February, St Johns Ambulance will be coming to teach the children about First Aid.
Numeracy
In numeracy we will be looking at place value, comparing and ordering numbers and using our knowledge of this to solve problems.
Literacy
In literacy we will begin the week by recapping on what makes writing exciting. We will then move on to look closer at certain grammatical features, including fronted adverbials and answering questions of how, when and where?
We will then move on to our exciting new text for this half term...The Spiderwick Chronicles - an exciting fantasy story about a group of siblings who stumble upon a guide to a fantastical world around them, with imaginative creatures and mysterious happenings.
Science
This term we will learn about different types of rocks and fossils, learning through practical investigations, making comparisons through observations and drawing conclusions.
This will be linked to our new topic which we will really begin after our art project, but here's a clue to get you thinking...

...Yabba dabba doo!!!
Thank you to all the parents who came to our assembly, we were so proud of all the children in Year 3.
Thanks to everyone who dressed up for children in need, you all looked fantastic. The winner for the best/most original costume was Dylan as Albert Ball!
Literacy
Our new topic is all about World War 1. So far, we have been reading the story 'The little hen and the great war'. We have been exploring the trenches using our senses and Class 10 have written some fantastic descriptive sentences! We have also done some drama, looking at different trench scenes to really put ourself in the shoes of a soldier.
Maths
In maths so far this half term we have been learning how to add numbers using partitioning and the expanded column method! I have been super impressed with how hard you are working. Keep it up! We are moving on to subtraction now using a number line, counting back in chunks.
Science
This half term our topic is forces and magnets and already Class 10 have shown a great interest, bringing in magnets from home and we have been discussing how they work. We have been learning about push, pull and twist forces and where we would find them. We explored many around the school for example a door being pushed open, a tray being pulled out, the taps being twisted and many more!
Art
In Art we have been focussing on sketching. So far we have sketched our own pigeon; it took a few attempts but I am so impressed with how they turned out. Everyone persevered and took their time in order to draw a super bird! We will be using different materials to make a pigeon collage over the next few weeks so it would be great to start bringing in old maps, newspapers, magazines etc...
Design and technology!.
This half term we have been looking at preparing and making healthy food and drinks. We started with fruit cocktails, using our chopping and measuring skills and learning how to use sharp tools safely and accurately. We have just made a healthy lunch time snack containing carrot, hummus and other healthy ingredients! (Some more appealing that others haha!) Here are some photos of us in action.
Literacy
In literacy we have been looking at non fiction texts, turning Shrek into a report about ogres! We conducted an interview between an ogre scientist and a news reporter, asking questions and finding out the answers!
We have now moved on to performance poetry using expression in our voices, gestures, body language, rhythm and pace... We performed a poem called 'When daddy fell into the pond' by Alfred Noyes.
More to come soon.....
Miss Groves x