Spring 2015
Science week 30/4/15
WOW!!
Science week was great fun and it was fantastic to have real scientists come in and share their work with us. I think it really challenged some of the misconceptions children have about what it means to be a scientist and what it is they really do. The children also carried out so many brilliant investigations which deepened their understanding of scientific enquiry...and it was also incredibly fun and practical too!!
Check out our pictures in the attachments section on the right.
End of Spring term
I am really pleased with the work the children have produced this half term. It will be a shame to move on from our Stone Age to Iron Age topic as the children have worked incredibly hard and have thoroughly enjoyed it!! To finish the topic we learnt more about the mystery of Stonehenge and recreated it using bricks and biscuits. We also read the story Stone Age Boy by Satoshi Kitumura where a little boy is transported to the Stone Age (and imagined it was really us)! He meets Om, a little girl who teaches him about Stone Age life. We reflected on our learning by writing a thank you letter to Om describing all the things we've enjoyed learning about this term.
Building Stonehenge
We used a torch as the sun to imagine how it could have been used as a calendar!
Literacy
Our biographies of Mary Anning are now complete and are proudly displayed on Class 9's writing wall. The children loved finding out about such an inspiring and interesting individual and how biographies are a hugely important way of capturing a person's life.
Eclipse 20th March 2015
We were so lucky to have had wonderful weather during the partial eclipse. Class 9 took full advantage of this rare and amazing opportunity to enjoy such an extraordinary event. I'd like to give a huge thank you to Mr Connor, who kindly brought in two telescopes for the whole school to enjoy a safe viewing.
11/03/15
It was lovely to see so many parents this week and to hear about some of the things that the children have been doing end enjoying at home after being inspired by our exciting lessons. It shows just how much they have engaged with our topics and have loved learning new things.
Literacy
We have moved on from our poetry and are now looking at how to write biographies. Our chosen person to write about is Mary Anning, the greatest fossil hunter ever known whose discoveries were some of the most significant geological finds of all time. So far, the children have found out all about her using their newly acquired note taking skills as well as asking and answering a variety of deeper thinking questions whilst hot-seating. Next, we will look at features of biographies and the language used before beginning to write our introduction.
Numeracy
In numeracy, we have had a wonderful week of practical activities where the children have deepened their understanding of multiplication using arrays.
Dividing by grouping
Making children arrays!
Multiplying using arrays
Topic
In topic we have 'virtually' toured the Lascaux caves in France and explored the cave paintings discovered there in 1940. This inspired us to create our own cave paintings in a rather unusual way. With the lights turned off and paper stuck underneath the desks, the children drew their art, pretending they were in a cave. Their work is now proudly displayed in the classroom.
'Cave Paintings'

24/2/15
Welcome back for the second spring half term.
I hope you all had a lovely week.
We will be starting our new Literacy on poetry and then biographies.
Next Tuesday is your chance to come and see our art in the Jesse Gray Spring Art Exhibition. You can come from 8:30-9:30am or 2:45-5:15pm or even come with our class at 10:30 - 10:40am during our viewing time, it might be less crowded then!
Parent's evening will be on Monday 9th March and Tuesday 10th March, I will send home the times to you as soon as I get all the slips together.
Look forward to seeing you all at the art exhibition or parent's evening.
Swimming
Just a reminder that there is no swimming on the last Friday (13 th Feb) before half term as there is a gala at the leisure centre.
01/02/15
Topic
Today we became 'time detectives'! We considered which materials rot and which don't and how archaeologists only have what has been left from prehistoric digs to come to logical conclusions of what they were, who they belonged to, why and how they were used. We then predicted what kinds of things might have been left by stone age people. It produced some very interesting discussions and questions of how much we really know from the evidence which has been left behind!
Literacy
The children have now created thir own fantasy creature which will live in their setting from Spiderwick Chronicles. They are using some wonderful descriptive and imaginative language to bring their creatures to life.
Numeracy
It's all about the money, money, money!!! This week we have been learning how to convert from pence to pounds and vice versa, add amounts of money and solve problems with change.
26/01/15
26th Jan 2015
We had a brilliant start to the week as we had a visit from Don from St John's ambulance who spent two hours with the class. Through role play and listening they learnt how to deal with an emergency and to put a casulty into the recovery position. The children put dressings on partners to control bleeding. It was a very successful morning, the children were really involvedand interested.
They may come home this week and want to practice on you!! Don has sent a booklet home and did refer to page 10 to show how to use the recovery position. Do you know the number to call instead of 999 if you go to Europe? The children know! They all earnt a First aid certificate- Well done Class 9
If you go to the website there is a game to play and more information about first aid
www.sja.org.uk
25/01/15
Topic
Last week we began our intriguing and fascinating Stone Age to Iron Age topic. The children had so many thoughtful questions and ideas which we hope to cover over the coming weeks. They were introduced to the Flintstones and were very quick to notice the differences between 'The modern Stone Age' and the real Stone Age. This week we will begin to think about when the Stone Age was and how long ago it occurred, observing any important changes. We will make a scale timeline to help the children appreciate just how long ago it was.
Numeracy
This week we will be looking at the inverse of multiplication...division! We will solve problems by using number lines, build up to chunking on a number line and using our times table knowledge as well as spotting calculation errors to deepen understanding.
Literacy
I have enjoyed reading the children's letter to the author and illustrator over the weekend. They have shown just how much they have adored reading the book. Finally, we will read chapter 7 and reach the end of book 1 this week...Hurrah!! They will be so pleased. But before that we will redraft the letters and write them up in neatest handwriting to go on our Spiderwick display, and recap fronted adverbials in our grammar session. Following this, the children will begin thinking about their plans for their own continuation of the story, beginning with a new character and setting plan. I cannot wait to see their ideas!!
Science
Last week we looked at rocks and began to group them . We learnt the three main types of rocks: igneous, sedimentary and metamorphic and how they are formed. This week, the children will deepen their understanding of their formation by using the most obvious resource...CHOCOLATE!! Yum, yum!
18/01/15
Topic
Class 9 finished their wonderful paintings and they look absolutely fantastic!! We can't wait to exhibit them next half term and allow you to purchase them fully framed and presented. Some children have already decided where they are going to hang them at home! More information about this will be with you soon.
This week we will begin our new topic...Yabba Dabba Doo!
We will meet the Flintstones during our topic and question whether they reflect a true stone age family
We will begin our stone age to iron age topic with a hook - exploring artifacts, pictures and clues to raise questions about who or what they are and when they might have been around.
Numeracy
This week we will be looking at written methods for multiplication, including arrays, number lines and grid methods. We will then look at real life problems and solve them using the methods we have learnt.
Literacy
I keep getting in trouble during literacy for stopping our reading! The children are finding the cliffhangers at the end of each chapter unbearable. We still have yet to discover who or what is in the walls - something quite mischievous! However, Jared did find the intriguing and mysterious 'Field Guide' written by Arthur Spiderwick.
We will continue to read the story, exploring it further with some drama and write letters to the author for our big write on Friday. In our grammar sessions we will be identifying and using possessive apostrophes.
11/01/15
What a fanatastic first week back! I enjoyed listening to all of their wonderful stories of their Christmas holidays and how much they enjoyed the snow! They have returned to school full of enthusiasm and a real eagerness to get cracking with our new topic!
Topic
But before we begin our new topic (Yabba dabba doo!), we will be continuing this week with our mini art project. So far we have been learning about different types of pencils, sketching techniques, using water colour paints and mixing and blending colours. This week we will look at sketching trees, create a background and paint our final pieces - some lovely spring cherry blossom trees.
Numeracy
In numeracy we will be returning to addition and subtraction. We will recap on how to use expanded columns to add and using a number line for subtraction. This will then be applied to solving problems and understanding which operation to use.
Literacy
We will be continuing to read our exciting story - 'The Spiderwick Chronicles'. So far, we have been introduced to the main characters and discovered that not all is as it seems in their new house. What is lurking in the walls? Maybe this week we will find out?
We will look at how to correctly punctuate direct speech in our grammar sessions, develop dictionay skills, ask questions and continue to draw inferences from the text.
Swimming
I have attached the rota for this term at the bottom of the page with the minimum number of helpers required each week. If you wish to come along on additional days or wish to change any dates, please let me know. Also, a reminder that we will now be leaving at 10am and returning to school at around 11:45am.
Thank you for your help and support!!
04/01/15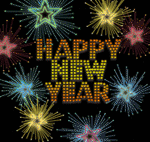 Happy 2015 to everyone. I hope you all had a wonderful Christmas and new year break and are feeling as refreshed and excited as I am for the new term ahead!
For the first two weeks back, we will be working on a fantastic art project to kick off the new year! The children will receive some brand new sketch books for them to use over the next few years to show how their skills develop. I know that class 9 will be very excited about this as they have shown time and time again how brilliant and enthusiastic they are when it comes to art!
First Aid afternoon: St John's ambulance have kindly offered to come in on Monday 26th February to do some workshops with the children.
Numeracy
In numeracy we will be looking at place value, comparing and ordering numbers and using our knowledge of this to solve problems.
Literacy
In literacy we will begin the week by recapping on what makes writing exciting. We will then move on to look closer at certain grammatical features, including fronted adverbials and answering questions of how, when and where?
We will then move on to our exciting new text for this half term...The Spiderwick Chronicles - an exciting fantasy story about a group of siblings who stumble upon a guide to a fantastical world around them, with imaginative creatures and mysterious happenings. I cannot wait to begin as it's one of my personal favourite children's fantasy stories!
Science
This term we will learn about different types of rocks and fossils, learning through practical investigations, making comparisons through observations and drawing conclusions.
This will be linked to our new topic which we will really begin after our art project, but here's a clue to get you thinking...

...Yabba dabba doo!!!