Class 6S
If you have any queries or need to give me a message, I am always on the playground at the beginning and end of the day. Alternatively, please email me at: csoulsby@ga.jessegray.notts.sch.uk
Dear 6S,
I am so proud of you and the way in which you have conducted yourselves throughout this summer term so far. You have been working so incredibly hard!
In maths this term we are focussing on problem solving. So far we have calculated how many blades of grass are on the field, done a lot of work on rounding and sensible estimating and this week we are making a to scale model of the solar system!
This week we are completing our final independent write which will go towards your end of year mark. You are all brilliant writers so use this piece to show off your best work!
Lots of Love,
Mrs Soulsby
11th May 2018
Dear 6S,
I hope you all have a lovely restful weekend filled with long sleeps, fresh air and plenty of lovely food! You have done all of the hard work and I am so proud of you! I am still on Cloud 9 after reading all of your Water Tower pieces! You are all such talented authors!!
It is SATs week next week and just as a reminder, this is the order of the papers:
Monday: Grammar Paper and Spelling Paper
Tuesday: Reading Paper
Wednesday: Arithmetic Paper and Reasoning One Paper
Thursday: Reasoning Two Paper
Friday:....Wait and see!! (No surprise tests...we promise!)
SATs sweets reminder (The important bit!):
Sucking sweets only- not chewing or crunching as these make noise.
All wrappers taken off and sweets put into a little tub/ container- no plastic bags please as these make noise.
Sweets only to be eaten during the test- no other time.
You can refill and bring in a fresh pot the next day :)
Well done on a fabulous week of hard work, revision and plenty of Deal or No Deal!
Lots of Love,
Mrs Soulsby
4th May 2018
Review of the week(s!) by Ollie and Jamie
Week 1
On the first day back we did a lesson on the Vikings for a topic introduction. We learned many things like: how the Viking thought the world began, how the Vikings lived and how they fought in battles. We also tried on some Viking clothing like the chain mail (mail) as in the Viking days they called it mail as chain meant mail so it would be like saying chain chain! In maths, we revised fractions, decimals and percentages. In English we started reading and writing about a new short story called The Water Tower, it was based on two boys-Bubba and Spike- who went in to a water tower and Bubba came out and lost his shorts and Spike went to get another pair for him, when he returned Bubba was not the same…
Week 2
In art we focused on the English country-side and gardens. To start this off we began with the natural plants and wild-life and have now learnt how to use watercolour and pen to create beautiful pictures. In maths we covered algebra(if n+6 =10 what is n? n=4 as 4+6= 10!). We also revised ratio and proportion. In English we have written out own versions of The Water Tower.
If you were unable to attend out English Curriculum Evening I have attached our Spelling Powerpoint below.
The SATS information evening Powerpoint is now at the bottom of this page.
Useful info:
PE:-
6S PE days are Tuesday and Thursday (subject to change). Please ensure you have an indoor and outdoor PE kit (including a plastic bag for muddy shoes) in school, hair is tied up on PE days and jewellery is easily removable.
Homework:-
Big Spell: Please learn your Big Spellings at home ready for the weekly Friday test. To move onto the next list you must achieve 14 or 15 out of 15!
Mathletics: Set on a Friday, due in the following Thursday. REMEMBER; Use good old fashioned pen and paper to do your workings out. Just because the homework is screen based doesn't mean all the activities are mental maths. Optional Maths homework: Don't forget to log onto your times table rock-stars page to practice your fluency with multiplication too...I want 6S to be top of that leader board every week!!
Literacy: Set on a Friday, due in the following Thursday.
Reading: Please read a minimum of 3 times a week. This year instead of recording your individual reads in your planner, we'd like you to record when you have completed a whole book. Under the correct date write the author, book title and give it a rating out of 5. When you're back in the classroom, please transfer this info onto your individual reading journey page (I will be checking this.) I want to see that you are reading a wide range of books that are stimulating your mind and filling you full of wonderful ideas for your own writing too! If you absolutely LOVED the book, complete a book spine for 1 Super Star Point or a detailed book review for 2!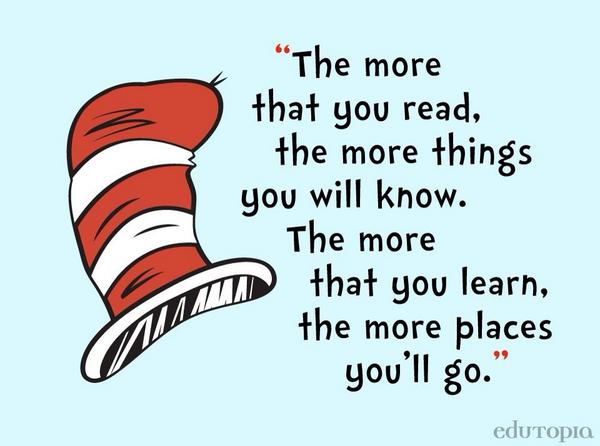 Stuck for what to read next? Take a look at www.lovereading4kids.co.uk . You can search by author, genre, age or recommendations, but that's not it! You can also read the first chapter of a book to see if it's your cup of tea. Brilliant!
Lots of Love,
Mrs Soulsby x