Autumn news 2015
18.12.2015
Dear Class 2,
Well done for completing your first term in year 6! It has been jam packed with fun, learning and masses of progress- and that is all done to YOU!
We have had a lovely last week, including finally getting in to the new DT room and making cake pops (special thank you to my fab helpers- you know who you are!)! It all began so smoothly and we made them beautifully...however the decorating part was slightly trickier than what we anticipated...see below for our variety of outcomes! I believe it is what some people call- a pinterest FAIL.
I hope that you all have a super relaxing break and enjoy spending time with all of the special people in your life. I hope Santa brings you everything you wish for and that you have the best christmas dinner EVER (I for one cannot wait for pigs in blankets and christmas pud...not at the same time though!)!
I look forward to seeing you bright and breezy on Tuesday 5th January 2015...I now need to sleep for 4 days and recharge my brain (2 x 3 = 15, right?!...I still swear I heard 5 x 3!!)
MERRY CHRISTMAS AND A HAPPY NEW YEAR!!
As my final christmas present to you all-there is NO HOMEWORK. Please spend time with your loved ones instead and get stuck into a wonderful book! (However we will still be having BIG SPELL on the first Thursday back!)
Lots of Love and christmassy wishes,
Mrs Soulsby
x
11.12.2015
Dear Class 2,
Wow, I cannot believe that we are almost at the end of the term, and what a term it has been! I know you are all very tired but we have got a lovely week planned for next week with lots of different things going on. Here is a breakdown:
Monday: RE day. We are going to be looking at incarnation and christmas.
Santa's Grotto- don't forget to bring your present for the right age group and thank you to those that have done so already.
Hamper reveal!! If you havn't got your raffle tickets yet- get them quickly!! Fingers crossed you win ours...it is the best one!!
We are also going to be doing the first heats for the talent show.
Tuesday: PARTY DAY!!
Remember that it is own clothes and to bring in the food that was ticked on your party letter!
We are looking forward to the talent show and selecting the winners!
Wednesday: The times table competition begins! We will be putting Y5/6 into house teams and finding out who is the quickest at their times tables. The best 3 for each category will be put forward and compete in the great JG times table bee to take place on Friday.
Thursday: Performance Poetry Afternoon. This will be the culmination of our literacy poetry unit and your homework. We look forward to watching some fantastic recitals and performances.
Friday: LAST DAY!!!!!!!
As you know, today I was out of the classroom on planning day with the rest of the Y56 team. I have to say we are all very excited with what next term will bring and have planned a fantastic topic that we know you will love!
Have a lovely weekend with your friends and families and I look forward to seing you monday morning for our extremely BUSY and EXCITING last week!
Lots of Love,
Mrs Soulsby
26.11.2015
Dear Class 2,
I have been overwhelmed by your AMAZING and extremely SCARY pieces this week! I was so proud of how well you all independently created and edited them, they are all masterpieces! We just need those last few finished up in neat so we can post them off to the young writers competition-fingers crossed for some winners!!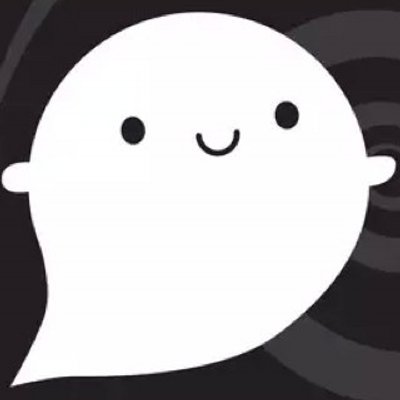 CHRISTMAS HAMPER!
Don't forget to bring in your goodies for our christmas hamper this year. Our theme is 'chocolate!' (I made sure we got the best one!!) Let's just hope one of us wins it!
Next week we will begin our work on 'Letters of complaint'. We will be analysing the structure of letters of complaint and looking in depth at their style and use of language.
Don't forget that your DARE reports are due in on MONDAY!! I can't wait to read them all, and choose which one will be read at our DARE Graduation!
DARE graduation is next Wednesday, so don't forget to practise those lines and roleplays!! And remember, you can only graduate if you have completed your DARE book, including your report!
In Numeracy next week my group are going to be focussing on calculation fractions, decimals and percentages. One thing I really want you all to be working on is knowing and understand equivalent FDP!
Next week we are going to begin our Artist Study in Art too. We will be looking at the artist William Morris, a very famous artist famous for his motifs (see below!)! Do any of you already know some facts about him?!
Keep being AWESOME,
Lots of love,
Mrs Soulsby
18.11.2015
DARE GRADUATION NEWS
Today we had our last DARE lesson with Officer Tristrum, and what a great learning experience it has been.
In order to pass the course the children must now write their DARE Report. This is a large essay that requires drafting and writing in best (both in the DARE book). The report is due in on Monday 30th November. As it is a large written piece this will take the place of Literacy homework for this week.
Remember class 2, you can only pass the DARE course once I have recieved and deemed your report to be of a high standard!!
DARE Graduation will take place on Wednesday 2nd December at 9am in the school hall. Parents are invited to join us to celebrate! A letter will be going out with more details tomorrow.
17.11.2015
As you knwo our topic this term is the Ancient Greeks. We have looked into every aspect of their lives, including their weapons! One of their main weapons was the catapult. Due to this, we designed and made our own in DT. In the pictures below you will see our designing process.
Frist we learnt all about how and why the triangular shape was used and how levers work. We then designed our own by applying our new found knowledge.
The catapult making process:
And here are our final pieces!!
The Final Product!
We will update you next week to let you know how wel we got on with the competition...I wonder whose catapult will be the best?!
We look forard to seeing you all for Kingswood Memory evening where we will share our photos and our favourite song!
This week in Literacy we will be finishing our ghost stories and in Nemeracy we are moving on to Fractions, decimals and percentages now that we have mastered the calculation poiicy!!
Lots of love,
Mrs Soulsby
12.11.2015
Just a quick reminder that Kingswood Memory Evening is Next Thursday at 6.30-7.00pm. We hope to see you all there!!
Next week we are continuing with ghost stories and focussing on creating our own, we can't wait to share them with you!
Lots of Love,
Mrs Soulsby
4.11.2015
Dear Class 2,
Welcome back to your second half term of Y6! What a fanastic start you have all made!
How awesome was Kingswood?! We all had a fantastic (if very tiring!!) time! I have to say, as well, that we have never had so many complimets about a group of children before. The staff from Kingswood and even the staff from other schools complimented you guys on how polite and well mannered you were- WELL DONE! You made us very proud!
Don't forget that it is Kingswood Memory Evening on Thursday 19th of November at 6.30-7.30 in the school hall. We have got SO MANY photos to share with you!!
---
This term in Literacy we are going to be studying GHOST STORIES (ooooo). So far we have analysed some spooky videos and read and enjoyed a variety of supernatural tales in the wild area. We will then be creating and writing our own ghost stories. The aim is to send them off to the young writers association. Every year they hold a competition for the best ghost stories by young people. The chosen few get put into an anthology and the best story from each anthology wins a prize! Who thinks they have what it takes to get published?!
Here are some pictures of us enjoying the ghost stories in the wild area...it did get a bit chilly though!
This term in Numeracy our focus is on calculating and fractions, decimals and percentages. However the key skill underpinning all of this will be reasoning! Start getting used to the question: "Tell me whyyyyyyyy!"
Lots of Love,
Mrs Soulsby
Note to parents- We look forward to seeing you all at parents evening next week to discuss your childs progress and attainment so far in Y6. Please come early to your appointment so you have a chance to look at your child's work...we have achieved so much already! Also, if you have any queries about your time, please just let me know!
1.10.2015
Dear Class 2,
We did it! We got through our first month of year 6...and wow, what a month it has been!
Your greek myths were AMAZING!! They are going to create an amazing display and I have already sent some down to Y5 to show off your fab work!
Over the next two weeks we will be looking at non fiction texts. Again we are going to do this through our topic. We wil all be creating non fiction pages for a book all about Greek Gods. Remember that your homework for next WEDNESDAY is to find out facts about 3 different gods (Tip: the more facts you find, the easier it will be to write up!).
In Numeracy, our focus is all on number! We want to crack those arithmetic methods so that we are super secure before we move on! Come on, lets master them!!
Have a lovely 3 day weekend (I am exceedingly jealous!)
See you on Monday!
Lots of Love,
Mrs Soulsby
22.9.2015
Dear Class 2,
I have been so impressed with your amazing writing over the past week! This week we are going to be writing our very own Greek Myths and applying everything we have learnt. I cannot wait to read what you all come up with!
I just wanted to write to tell you all about one of my favourite websites! As you know, I LOVE reading and I want all of you to love reading too! The most important thing with reading is to find the best books ( no point reading boring ones!) So this website can really help you!
It is called: www.lovereading4kids.co.uk . . It categorises books into age bands, has loads of reviews and you can search for similar authors to ones you already know and love. You need to sign up, but it doesn't take long, and then they email you ideas/new books! Give it a try!
Let me know if you find any brill books that you want to recommend to the rest of the class!
Lots of love,
Mrs Soulsby
16.9.2015
Dear Class 2,
What a fabulous week we are having, filled with so much learning!
I just wanted to write an update about out new spelling scheme: Big Spell!
All of the children have been assessed and given an appropriate spelling list to learn. Each week the children will need to learn their given spellings for that week. We will then have a test every Wednesday. If your child scores 9/10 or 10/10 in their spellings (or 14/15 and 15/15 on harder bands) they will move on to their next set of words to learn. If they score below this they must relearn their spellings. It is a brand new scheme for Jesse Gray and has had great success at other schools! Please let us know if you have got any questions.
Thank you to all who came to the meet and greet last week. Below I have attached the slide show I used for your reference.
Keep up the fab work Class 2,
Lots of love,
Mrs Soulsby
7.9.2015
Dear Class 2,
Welcome back! I hope you all had a wonderful summer and enjoyed spending lots of time with your families, I hope you also managed to read lots of books to help you with your summer homework challenge!
You have made a great start to Year 6 already and I have been SO impressed by your fantastic behaviour and your eagerness in class!
I hope to see lots of your parents at our meet and greet this fridsay at 2.45 where we will go through all of the key information. If your parent cannot make it, do not worry as I will put anything they need onto our website.