Autumn Term news
12/12/16
I hope you all had fun on the school trip (photos will be up shortly)! It was fantastic to get our hands on some real Stone Age artefacts and get crafty with some Stone Age inspired art!
Tomorrow you will see the Christmas nativity and go through the songs for the Church Service on Thursday. Christmas post box collection starts tomorrow too.
In Literacy this week, we will be writing our own non chronological report about a prehistoric animal. In Numeracy we are having Times Tables Week in KS2. As Year 3 we must know our 2, 3 4 5 8 10 times tables. If you know them 'fluently and instantaneously' you can try the others! We need to finish off our Modigliani portraits this week in topic.
Don't forget the Christmas Church service on Thursday at 6.30pm. It would be great to see you there.
Our week ends with our Christmas Party! You will all be given a 'type' of food to bring in, enough for 6 children. We will be in class in the morning, making stuff and in the afternoon we will be partying with the rest of Year 3 and 4 before eating lots of food.
Let's have a festive last week!
Miss Barratt
IMPORTANT INFORMATION FOR CLOSURE
Year 3 Assembly is postponed. We will rearrange and let you know of new times when decided!
Work for Year 3;
MATHS Booklet- SEE ATTACHMENT IN YEAR 3/4 RESOURCES- YEAR 3 ADDITION Upto page 15. You do NOT have to print the pages off, work from the screen but show working out on a piece of paper. Get someone at home to check your answers or bring it in to show us.
LITERACY; http://www.literacyshed.com/the-christmas-shed.html
Follow the link above. There are lots of Christmas adverts to choose from. Choose your favourite and write the story it tells. We challenge you to use; adverbs, conjunctions and prepositions. Use the attachment YEAR 3 conjunctions-adverbs-and-prepositions-word-mat in Year 3/4 resources to help you. See if you can improve your writing by using http://www.kidthesaurus.com to improve your vocabulary. We would love to share them in class, so bring them in to read out aloud.
We hope to see all of you very soon!
Love Miss Barratt and Mrs Thompson
RECENT ATTACHMENTS in Y3/4 Autumn Resources;
YEAR EXTRA MATHS - SHAPE. Only Lines/2D Shapes/3D Shapes. We have NOT covered Position.
YEAR 3 GRAMMAR word mat. Please encourage your child to use these conjunctions, adverbs and prepositions when writing.
26/11/16
Hope you extra long weekend is going well. Teachers were in school yesterday and we have come up with a fabulous topic for next term... even Lionel Messi would be impressed ;)
Next week- ASSEMBLY!! Practice on Monday afternoon so we know where we are standing and what order things are happening in!
Literacy- we are focussing on you writing your own story showing off all the writers skills you have learnt in Year 3. You will be planning, creating editing and improving your story without us telling you what to do!
Numeracy- Further practice with addition. Make sure you are fluent with number bonds to 20 i.e. 16+ 3=. This really helps with written methods.
Topic- Art. Finishing off portraits and having a go at drawing different expressions.
Have a good weekend all
Miss Barratt
x
14/11/16
Numeracy- continue to look at properties of shapes, but now 3D!
Literacy- We will be using the writing style of Carol Ann Duffy- beautifully descriptive language, to write an alternative ending. Will the witch get what she deserves? Will the Happy Endings be returned?
Topic- So after building Stonehenge from Lego, wooden blocks and biscuits, we are investigating levers and pulleys. Early man must have used such mechanisms to get the stones in the positions they are now, especially the horizontal stones. A whole day of investigating and making on Tuesday!
The week is a bit different this week. We will have some student teachers working with us in the mornings. Also Friday is Children In Need. You will need to be spotted wearing something Spotty.
This week I will also be giving you the 'script' for our Year 3 assembly. Lots of you want speaking parts so I have to get writing now! You will have to learn the lines by heart!
Assembly is on Friday 2nd December at 9.15am. Letter will be going out to parents sometime this week.
See you tomorrow
Miss Barratt
x
6/11/16
Hope you all had a fun and safe Bonfire Night last night! We have had Halloween, Bonfire Night and the next big celebration is...CHRISTMAS!!
Before then we have a few weeks to finish off our Stone Age Topic. We will be finding out about Stonehenge- who put it there? Why/ HOW!?
Literacy
In Literacy we are continuing with our Lost Happy Endings story- Carol Ann Duffy uses fantastic language to describe and great sentence structures and we will continue to use these as our model.
Numeracy
After a fab week of identifying parallel and perpendicular lines and making an ibook about them (see an example at the bottom of the page), we are moving onto looking at properties of different shapes.
Well done everyone on keeping on top of your homework. 4th piece is due this coming Friday 11th, some of you have already done it!
I am looking forward to seeing your parents either on Monday or Tuesday. It will be great to share with them what a fab start you have had to year 3.
See you tomorrow
Miss Barratt
x
29/10/16
I hope you're all having a restful half term and enjoying the spooky weekend. I can't wait to hear what adventures you've all been on over the past week! I was lucky enought to go to London and visit the Natural History Museum and look what I saw!
Mary Anning's Ichthyosaur
Cheddar Man
Our first day back will be an RE day where we'll learn about Christian beliefs, what it means to be a christian, and different views about the beginnings of life on Earth.
Literacy
Our first week back we'll be using the fantastic book
The children will be using the book to create some wonderful descriptive writing!
Numeracy
IN numeracy, we'll be moving on to a new unit all about shape. We'll begin by looking at different types of lines, describing them and identifying them around us.
Topic
Our last lesson was spent under the desks, creating our own cave paintings. We examined famous cave painting art and took a virtual tour of the Lascaux caves in France.
http://www.lascaux.culture.fr/?lng=en#/fr/00.xml
This week, we'll be thinking about how tools developed from the Stone Age, through the Bronze Age to the Iron Age.
Science
The children have written up their Mary Anning biographies as a wonderful introduction the world of fossils in their science books. This week we'll be learning about how fossils are actually formed and the different types you can find.
16/10/16
Look who is coming to visit this week!
Thursday at 9.15 we will have an assembly with the author Alan McDonald and then at 2 pm Year 3 are having a workshop, learning how to draw dirty Bertie and write a Dirt Bertie story!
Literacy
Mary Anning biographies are well underway. We will be continuing them next week and improving them. Instead a list of facts, we need to make her story more interesting by adding details. How big was the rock she found that had the famous fossil? How long did it take to reveal? How did she do it?
Maths
Last few days of counting in 4s and 8s and solving problems- If there are 36 children, how many groups of 4 will there be?
Topic
We will finish our facts about diffrent prehistoric sites. It is amazing thing to think that people were living at Cresswell Crags in the last ice age between around 43,000 and 10,000 years ago!! And how amazing was Cheddar Man! A skeleton of a man who lived 9000 years ago!! I plan on visiting him in the Natural History Museum in the holidays!
Homework is due in this Friday, which marks the end of your first half term as year 3!
Remember to keep reading and learn spellings. We will be going to an assembly this week in our spelling slot before swimming. We will have to find an alternative time to do spelling test.
Miss Barratt
x
9/10/16
Codes for Christmas cards will be going home on MONDAY 10th and the order deadline is Monday 17th.
Literacy
Class 9 have been getting to know Mary Anning, I bet they can tell you lots about her.We are writing her biography next week so it would be good practice to tell someone all you know.
Numeracy
We are continuing with counting multiples of 2 3 4 8 50 and 100. We need to be fluent and also recognise if a number is a multiple or not. We will be using them for reasoning and problem solving.
Topic- Were there Stone Age people in the UK? Did any live near us?
Science- continuing with experimenting with rocks.
REMEMBER- brush your hair extra carefully on Monday, it's photos.
Continue to read and learn spelling please.
See you next week
Miss Barratt
x
Mary Anning
The class have requested the link to the video and information we used today to learn about Mary Anning!
http://www.bbc.co.uk/schools/primaryhistory/famouspeople/mary_anning/
1/10/16
Literacy
Our own versions of Stone Age Boy are now complete and proudly displayed on our writing wall in the classroom. I really enjoyed reading them and was impressed with how they had developed their writing, using all the features we had learnt over the past few weeks!
This week we'll be learning about biographies and writing about a very important person from the past...can you guess who this lady is?
Numeracy
This week we'll be applying more of our place value knowledge to adding and subtracting multiples of 10 and 100. We'll also begin learning to count in 4s and 8s and spotting the relationship in the pattern.
Topic
Last week we examined evidence of what gets left behind in the ground from thousands of years ago. It gave us a real insight into the difficulties of only having pieces of the puzzle to answering questions about the past.
This week we'll be taking a break from our Stone Age to get into the festive spirit and make Christmas cards!
Science
In science, we'll be carrying out our first investigation into the durability and permeablity of different rocks. The children will need to know how to make a hypothesis, ensure fair testing and make a conclusion from the results.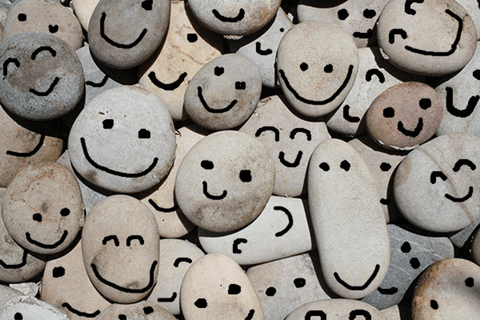 Enjoy the rest of the weekend!
Miss Barratt
x
26/9/16
Please note that Christmas cards are still to go out and I accidently sent out the letter a little too soon!
I hope those of you who were at the mini marathon enjoyed it and are proud of yourselves! Bring in your medal so you can share it tomorrow!
After a particular hectic week last week :) we get back onto our normal routine.
Numeracy
In numeracy we are making sure you really understand place value through investigations. Place value is VERY important as it is a part of many maths topics like fractions and addition.
Literacy
You will start to write the story you have planned. Your character wakes up in the stone age after falling out of bed, bumping his head and lots of other great ideas!
Topic
How do we know about the Stone Age when it was so long ago. We found out this week just HOW long ago was the stone age. So if there were no books, writing, computers etc how do we know so much about life at that time? Any guesses.
Spellings were fab on Thursday- keep learning.
Well done on handing in your first homework. Some brilliantly creative minds in Class 9. Don't forget Mathletics homework too. I check on Wednesdays to see if you have done it!
See you on Monday!
Miss Barratt
x
18/9/16
Literacy
We have finished reading The Stone Age boy and the class have impressed me with their understanding of the characters and the story! They have used the book to learn about what life was like in the Stone Age and have written some excellent descriptions using a thesaurus to improve their vocabulary. They also took part in a class debate, deciding if it would be good idea to travel back in time to the Stone Age. After some incredibly well considered arguments from both sides, it was decided that it would be safer to stay in the modern age. This week, we'll be using the book to inspire our own version of the story.
Spellings
The first spelling test will be on Thursday and every child has their spellings stuck in their planners to learn at home! Please don't forget to check you know all the high frequency words too - you can find them in the Y3/4 resources :)
Numeracy
This week, we'll be continuing our work on place value and begin using partitioning to show an understanding of the value of digits in a number and writing number sentences to represent 3 digit numbers in different ways, for example:
363 = 300 + 60 + 3
363 = 300 + 50 + 13
Topic
Last week, the children were introduced to Flintstones, who we decided didn't accurately represent life in the Stone Age. The children have lots of burning questions which they want to find out...these are now displayed on our topic display and we'll hopefully be able to answer them all by the end of the term!
This week, we'll be learning when the Stone Age was and making a timeline to explore different periods in history.
Science
There were some fantastic observations in science this week. We examined different types of rocks and learnt how each one is formed and what their uses are.
This week will be rather tasty! Using different chocolate, we'll be using it to show the difference between igneous and sedimentary rocks...and making sure we sample them thoroughly :)
Swimming
I was really impressed with the children's sensible and mature behaviour at swimming this week. Let's keep it up! They have now been put into groups based on their swimming abilities. These will be monitored and continuously assessed by the instructors, so movement between the groups is always possible.
Enjoy the rest of your weekend and I'll see you bright and early tomorrow morning!
Miss Barratt
x
10/9/16
What a fantastic way to start the year! Class 9 have been brilliant settling in to their new class and have impressed me with their super attitude and behaviour! I am a very happy teacher. During our JG days, they have created some wonderful and inspirational artwork and written their own version of Daffodowndilly by A.A Milne, which is now proudly displayed in the reception area.
Meet and Greet
Meet and greet is on Monday at 2:45pm and I look forward to seeing you there! Don't worry if you can't make it, all the info will be in a booklet given to each child. Also, please keep an eye out for any resources which will be in the Y3/4 folder. Here you'll find extra information about swimming, spellings and more.
Topic
Next week we will begin our regular timetable and start our exciting new topic....Yabba dabba doo!
We will be taking a look to see how The Flintstones represent Stone Age people for our first hook lesson!
Literacy
In literacy, we'll be reading Stone Age Boy, becoming familiar with the story and exploring how the characters act and feel.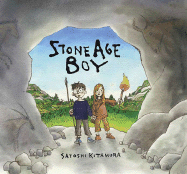 Numeracy
Our first unit in numeracy is place value. We'll be playing lots of games and using mathematical vocabulary to order and compare numbers to 1000!
Science
Our topic for this term is...
We'll be examining different types of rock, learning their names and thinking about how each one is formed.
Have a lovely weekend!
Miss Barratt
x
I hope you've all had a wonderful summer and ready to come back to school!
This week we'll be settling in and getting to know each other, learning all about the new ways of working in year 3 and focusing on an artistic style to create inspirational artwork!