Autumn Term news
Welcome to Mr. Brownley's Class of 2015/16!
Value of the Month (December) - Resilience
Week commencing 14th December 2015
IT'S CHRIIISSSTTTTMAAASSSSSSSSS week! Where has this term gone?! I can't believe how much we've got done. You should be proud of yourselves for the effort and hardwork you've put in over that last 14 weeks. I hope you get everything you wish for this Christmas, you really deserve it! Have an excellent time over the holidays, make sure you have a great time with family and friends, eat well and enjoy yourselves :)
Mr. B x
To the parents - I have not set the children any new homework over the holidays as I feel that they deserve a proper rest and break. Can I just say a massive thank you for your support this term, your children have made my first term in teaching an absolute joy. Thank you for your generosity and kindness in donating gifts for the Santa's Grotto, food for the Christmas Party and also the gifts that I have received. I hope you have a wonderful Christmas with your wonderful children!
Happy Holidays! Mr. Brownley
Value of the Month (December) - Resilience
Week commencing 7th December 2015
Ok, now it DEFINITELY feels like Christmas! We loved seeing the Foundation/Key-Stage 1 Nativities. In Literacy we have finished our Biographies and are now starting to look at poetry. The poem we are looking at this week is the traditional 'Twas the Night Before Christmas' with the view of writing our own poem at the end of the week in a similar style.
Next week, we have a whole school 'times table' challenge week so get practising those tables in preparation...
On Friday 11th December, the children have an R.E. day and will be considering 'Peace at Christmas'.
Don't forget the dealine for the Science homework is Monday 14th December - we can't wait to see what you have produced for our display! I have already had some amazing early entries, I can't believe the effort some of you have gone to.
Request: For our Party Day on Tuesday 15th December, please could children bring in a cardboard tube to enable us to create some Christmas crackers - a kitchen towel tube would be ideal - thank you. Also, thanks so much for all of the kind donations to our class Christmas Biscuit Hamper - it will make a fantastic prize!
Week commencing 30th November 2015
It's beginning to look very Christmassy around school and also in our class! We've got TWO trees, a knitted advent calender (thank you Granny Brownley) and loads of decorations!
Last week we let our creative juices flow with some excellent artwork inspired by William Morris. Lots of us recognised some of his designs and how they have influenced home interior design for centuries. We used this as a focus for our Special Mentions assembly on Monday. I have to say I'd be proud to put some of yours in my house, but I think they belong in our very own class gallery! Look for this in the coming week...
In Literacy this week we will be writing our very own biographies! The children will be using a variety of sources for their research and then at the end of the week writing the biography using the 'Book Creator' app on the iPads. Good luck biographers!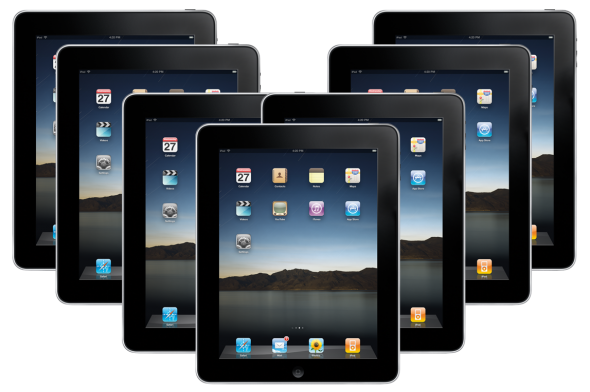 In Numeracy, we were lucky enough to have Mrs. Viggars come and have a look at how we were getting on. She was so impressed by your hard work and enthusiasm for Maths, you love a challenge and it's great to see. Keep pushing yourselves!
The children have embraced our Space themed topic and some of the homework pieces have already arrived in class - you have until Monday 14th December to complete your task! A moon diary will be sent on on the 30th Novemeber so you can start documenting the phases of the moon for December. It would be great if everyone could observe the moon over this coming month - is it waxing or waning?!
Things to note;
Special Mentions Assembly (ours) - Monday 30th November
DARE Graduation (Year 6) - Wednesday 2nd December
Mathletics Homework Due - Wednesday 2nd December (my group)
Spelling Homework due (and Big Spelling Test) - Friday 4th December
VALUE OF THE MONTH (November): Fairness
Week commencing 23rd November 2015:
Just a quick note about last week. I was so impressed with the level of effort and work from the children in all subjects. We had some amazing award show hosts in Literacy and produced some excellent anti-bullying posters. In DT our catapults are really starting to take shape and we learnt a lot about the lives of children in Athens and Sparta around the time of the Ancient Greeks.
In Literacy this week we will be carrying on with our work about Biographies. We are going to look at all the key features and what needs to be included to write a good one. We will use our timelines created for Nelson Mandela's life from last week to present an oral biography on his life in groups.
In Numeracy we will again be using mental and written methods/strategies to solve multiplication problems. We are actually getting very good at this! The children have started to use a whole host of techniques such as rounding to estimate an answer.
VALUE OF THE MONTH (November): Fairness
Week commencing 16th November 2015:

It's anti-bullying this week and the children have already been busy learning about what bullying looks like and how to deal with situations of bullying. I have been so impressed by their compassion and maturity in PHSE lessons. Keep it up guys!
This week's Literacy has been looking at biographies and autobiographies building on our unit of chronological writing. The children have been examining biographies of famous Britain's and using them to present an oral biography for the award 'Most Famous Britain'. We had some excellent presenters with great speaking and listening skills from the audience too! We have looked at how biographers collect their information and also what to be careful of when using different types of sources, primary and secondary. On Friday we will have a go at writing our own for a made-up character in our Big Write!
My numeracy group have been looking at developing their mental and written strategies for multiplication this week. We move on to some really big numbers and talked about lots of different methods we could use to approach the problems. We are starting to pick the best strategy to solve a problem now.
Our Ancient Greek theme continues with life for children in Athens and Sparta as well as into our Art sessions, where we study the history of Greek pottery and try sketching some Greek vases of our own!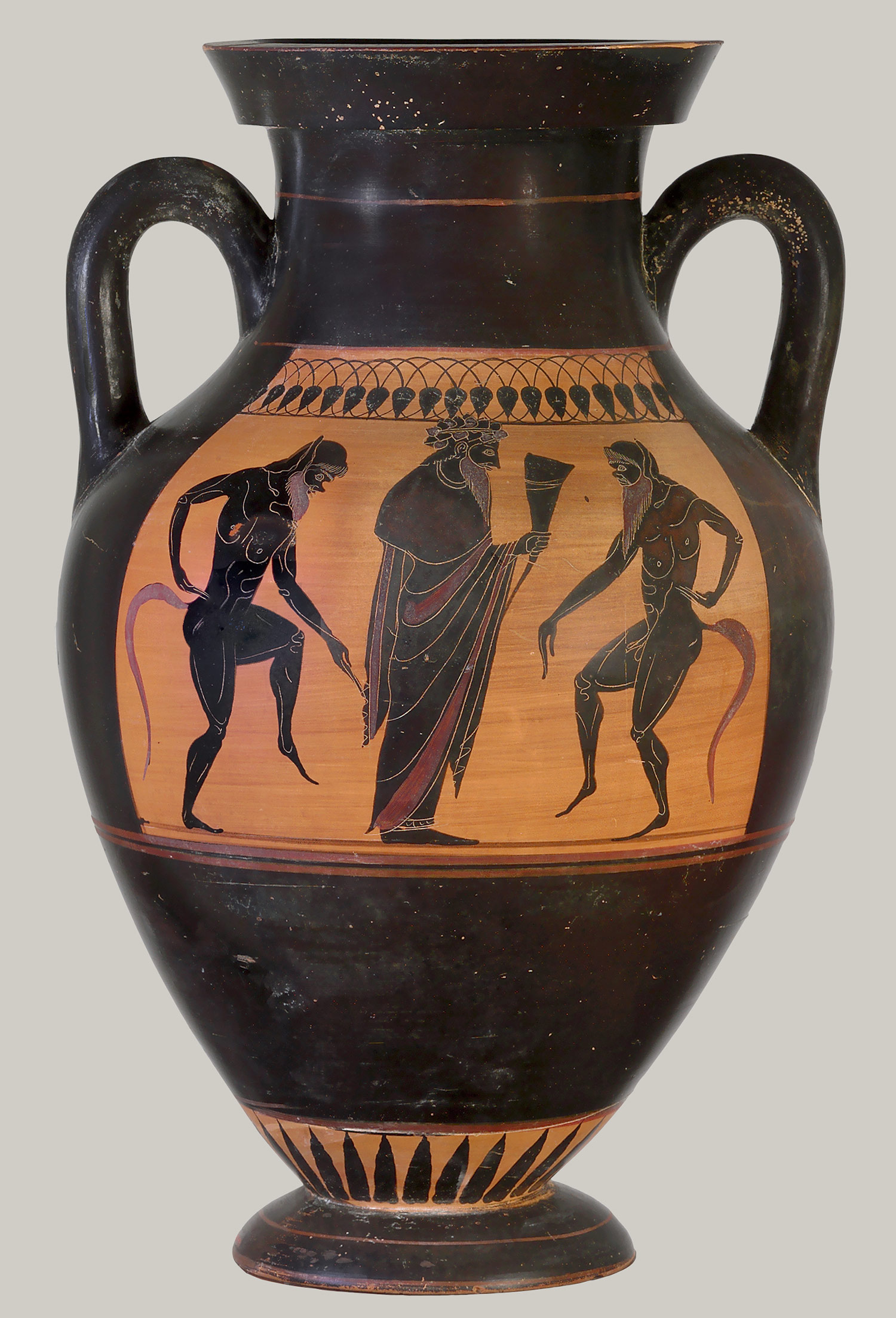 Week commencing 9th November 2015
NEW VALUE OF THE MONTH (November): Fairness
What a great first week back after half-term! We have really stuck our teeth into recounts in Literacy and negative numbers in Numeracy - keep us this hard work. The children loved our trip on Friday to the Theatre, we knew lots of things that came up in the performance and also learnt lots too! Thank you to all those who accompanied us and offered their help as well, we appreciate it hugely.
Don't forget...it's 'Children in Need' day this Friday 13th November!
Children may wear their own clothes, Pudsey accessories or even come dressed as their favourite superhero to support this worthy cause.
VALUE OF THE MONTH: HONESTY
Autumn 1 Week 8
Week Beginning 19th October 2015
What an excellent week once again Class 3! I cannot believe how well you are doing keeping up your hard work and motivation even though we're coming up to half-term. In Maths we have been looking at the strange world of Roman Numerals which has been really interesting. We also investigated the types of places we still use numerals and had a gho converting everyday numbers into numerals and back the other way :)!
We just need to remember to be sensible when we are swapping over for maths as sometimes we become slightly distracted. Line up sensibly because it may be a distraction for others who are trying to learn in their classrooms.
In literacy you have been looking at the key features of a mythical story….What are the key features? What makes a great myth? What is a myth? What has been your favourite myth so far? I have particularly liked Daedalus and Icarus…A tragic myth! Your questions were very emotive and this enabled your understanding of the character to increase. You have completed your own myth story maps so next week it's all about the story! I cannot wait to see these translate into your very own myths next week!
Some reminders for next week:
Black clothes for assembly on Monday please - try and get all you bits and bobs in before Friday!

Literacy homework for Friday and my Maths for Tuesday please

Parent Consultation Appointment Time request slips….Back ASAP-Parent consultations will be with both Mrs Durkin and Mrs Moore. We will be feeding back key points from Mr Brownley, if your child is in his Maths Group. It will be first come first serve on timings but I will do my best to accomodate everyone.

YEAR GROUP ASSEMBLY FRIDAY 23RD OCTOBER AT 9.10AM TO PARENTS HURRAH!!
THEN AGAIN AT 2PM TO THE SCHOOL
Here's your preeview for next week:
Monday: Singing/Myth Writing - intro/Drama!
Tuesday: Myth Writing - middle/Assembly practice in hall! (Return Maths homework)
Wednesday: Myth - ending/PHSE
Thursday: Outdoor PE/French/Music/FINAL ASSEMBLY PRACTICE
Friday: Year 5 Assembly to parents and whole school!
Can't wait for it!
Mr. Brownley
VALUE OF THE MONTH: HONESTY
Autumn 1 Week 7
Week Beginning 12th October 2015
The best week (so far!) of this half term Class 3! You worked so hard once again finding pronouns and changing them to make your writing more interesting/less repetitive. In Numeracy my group have worked excellently on their square and cube numbers, the homework in particular was brilliant. Remember in addition to your homework this weeks to practice your assembly lines and get used to the script! Next week promises to be just as great. Here's your preview:
(Numeracy and Literacy every day)
Monday: Assembly Practice/Harvest Festival
Tuesday: Science - Boy & Girl Talk (Maths Homework in)
Wednesday: KS2 Assembly/PE
Thursday: PE (Mr. Smith)/Frech/Music
Friday: ART
Welcome to Mr Brownley's Class of 2015/16 !
NEW VALUE OF THE MONTH: HONESTY
Autumn 1 Week 6
Week Beginning 5th October 2015
A 4 day week over quick as a flash! We learned about Ancent Greek warriors and had a look at some of the things they used to wear. You were great at saying how this differed from nowadays as well as the reasons why. I have been so impressed with the way you tackled embedded clauses in Literacy this week; don't forget those commas pin it in place!
Because of how the INSET day fell this week, we didn't get time to do our Big Spelling and hand out new ones for homework. In light of this, I have set the children another activity - to pick a topic of their choice and write a factual paragraph on it using embedded clauses. Parents keep your eye out too for Christmas card designs that were sent home on Wednesday (30/09/15), all order forms need to be returned to the lovely ladies in the office by 9th October :).
Next week promises to be BRILLIANT too! Here's your preview:
Monday: Topic - The Battle of the Marathon/Special Mentions/SCHOOL PHOTOS-Individual...SMILE! Say CHEESE!
Wednesday: KS2 Assembly/PE
Thursday: French/Music/PE with Mr. Smith
Friday: Art/Big Write!
Literacy Focus: Nouns, Pronouns and Proper Nouns
Numeracy Focus: The Number System (Muliples/Square numbers)
Have a lovely rest, this weekend. We'll see you bright eyed and bushy tailed on Monday.
Mr. Brownley
Autumn 1 Week 5
Value of the Month: Respect
What a jam packed week we've had this week! Lots of learning and new things to remember! I wonder if you'll still be able to define the terms we've learnt next week :).
In Literacy we have been learning about the different types of verbs, mostly auxillary and also tense. We are now really good at classifying words, I can't wait to read your Big Writes to see if you've been applying these in your own writing as well! We are well into Hugo Cabret now and it's certainly getting more and more mysterious...
For Numeracy this week my group have been using 5 different terms; prime, composite, factor, multiple and prime factor! You know what each of these mean and what to look for to find them. Bring your brains again next week as we are looking at the tricky world of division!I am pleased to see that most of my class have done their homework, both on Mathletics and their sentences to practice the spellings. This is very pleasing, thank you!
Next weeks focus:
Literacy - Embedded Clauses
Numeracy - Division (and mental strategies)
Topic - What Made the Greeks Good Fighters?
Science - Growing Up
PHSE - Tolerance, Respect & Perception
Autumn 1 Week 4
Value of the month: Respect!
I am very pleased to say that Class 3 have enjoyed another amazing week! I am so impressed with your hard work and courtesy to each other.
In Literacy we have been using dictionaries and thesaurus' to improve adjectives, verbs and adverbs in sentences taken from Hugo Cabret. We are really getting into the book now!
I cannot wait to see what you produce in the next Big Write!
Again, Numeracy groups have been working hard on decomposition using column subtraction and column addition. My group have also been looking at how to deal with some tricky multi-step word problems. Keep it up! Our topic has been very good...Can you name a human and physical feature of Ancient Greece? What about modern Greece?
You are enjoying Science and the human life cycle. You were all beautiful babies arhhhhhhh..Next week it's all about childhood. The stage you are at RIGHT NOW! Mrs. Moore will be carrying on with this in my class on Tuesday.
We hope you've shared the letter of explanation with your parents about homework. Any worries please see us. It should be enjoyable, with low stress and high challenge. Mathletics homework will be set for my group on Tuesday and spellings will go out on Thursday.
Next Week's Focus
Literacy: Tenses: PAST/PRESENT/FUTURE
Numeracy: Prime Numbers/Factors/Multiples
Topic: How the empire grew and timelines
Science: Growing up - Childhood!
PHSE: Respect
VALUE OF THE MONTH: RESPECT
AUTUMN 1 WEEK 3
Week Beginning 14th September 2015
Firstly, a thank you to everyone who has helped me settle in in my first full week at the school. I have enjoyed this week so much and can't wait to crack on for the rest of the year! A special thank you to Class 3 who have got off to a great start, I can already tell it's going to be an amazing journey!
Literacy Focus - Accurate Sentence Structure
Numeracy Focus - Place Value
We have really enjoyed reading your responses to our novel, Hugo. It's so mysterious! Why is the note book so important to him? Also, your sentence structure is improving. You now need to proof read and edit your written work on completion. Is it the best it can be?
Both Maths groups have been working hard on their place value understanding...We will deepen your understanding, further, next week.
Science has been brilliant...You are loving learning all about the human life cycle... Are you enjoying The Ancient Greeks? What about the artefacts?
For Mrs. Moore and Mrs. Durkin's class, homework has started this week:
We now have brand new homework books in which you should complete your Literacy and Topic homework. A letter will go out with your brand new books on Friday 18/09/15!
Tuesday: This will normally be when Mathletics homework is set for my group (Mr. Brownley) except for this week. Mrs. Moore and Mrs. Durkin have set their group an activity so please check!
Thursday: Literacy - Spellings/Sentences sent home on a Thursday to be handed back to Mr. Brownley the following Wednesday. Any queries please see me. As our Big Spelling took a little longer than anticipated to get through this week I will start this as of next Thursday.
With Mrs. Moore this week the children will continuing their work on the human life cycle - Parents, is there any chance the children can bring in a baby picture of themselves to use within the lesson? I will remind the children at the end of Monday to bring them for the Tuesday but if not, there will be ones available for them to use.