Class 8
Welcome to Class 8
Mrs Thompson and Mrs Hazelden
If you need to contact us please use our email address:
hthompson@ga.jessegray.notts.sch.uk or mhazelden@ga.jessegray.notts.sch.uk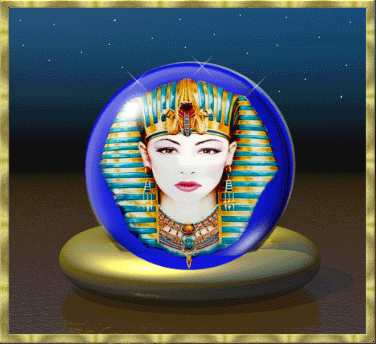 Summer 17- Ancient Egypt
17.6.17
We finished Egyptian Cinderella this week. Your versions were absolutely brilliant. I was so proud of how you had written your stories. At this time of year, when we are writing reports, teachers look back at what you used to do and what you can do now. Your stories on Friday really showed how much Class 8 have improved as writers. I am sooo proud!
Next week;
Literacy- Writing a story based on a video clip.
Maths- Fractions revision. We have found this hard and have forgotten lots!
Topic- Making the head for our Canopic Jars. Thank you to Annie's mum for coming in to help last Thursday! Mr Keating really appreciated it. :) The jars look great with beautiful decorations etched into the clay.
Please remember to do mathletics homework! Keep on learning your year 3 words as well as making sure you still remember 3,4 and 8 times tables!
I am not in on Friday, but will see you at Midsummer Madness in the evening! Hope the weather is as good as it is today!
Have fun this weekend and keep sunsafe.
Mrs T x
5.6.17
Welcome back to the LAST part of year 3!
We will be moving onto the artistic part of our topic this half term. PLEASE could you bring in an OLD shirt to wear over your uniform as we will be working with clay next week!
This week;
Literacy Egyptian Cinderella. What is the same and what is different from traditional tale. How doe Rhodophis feel at different parts of the story? Is the ending a happy one?
Maths- Money,Money, MONEY. Solving problems involving adding money and working out change.
Art- Sketching canopic jars. Looking at shape and design before making our own.
Everything else is as usual.
Have a great week Class 8
Mrs T
14.5.17
A normal week coming up for me. Yay! I will be teaching when I am supposed to be.
Literacy; What an amazing week we've had at being detectives! The children have been unearthing the evidence that surrounds the mysterious death of Tutankhamen. Was he murdered? Or was it an illness that caused his early death? Maybe we'll never discover the truth. More details unearthed this week as we build up to writing an explanation text.
Numeracy; well be looking back at fractions with a focus on tenths and how to write these as decimals. With all our work on measures and how to convert them, the children should be really confident and be able to solve trickier problems.
Topic; The children learnt about the hierarchy in Ancient Egypt. They discovered what life was like for those at the top, all the way down to the bottom.Next week, the children will develop their critical thinking skills when looking at historical evidence. They'll do this by researching the different theories of how Cleopatra's life came to an end.
Keep on learning your year 3 words as well as making sure you still remember 3,4 and 8 times tables!
Have a great sunny afternoon
Mrs T x
7.5.17
Well done on bringing in homework. We have some very creative children in our class...particularly like mummified Barbies :)
We have started to focus on the year 3/4 word list this term and are learning 4 a week alongside our personal spellings. I will make sure we have time to learn them in class. If you do want to practice them at home, they are written in your diary. Also we have gone over 3 4 8 times tables to see if we can still remember them. Thankfully most of you do but there are a few that may need to carry on practising to get more fluent.
Maths- Problem solving based on measures. Can we solve problems applying our knowledge of units of measure and perimeter?
Literacy- Who killed King Tut? A non fiction unit of work that will be interesting!
Topic- Who was the most important person in Egypt?
Science- Continued work on Shadows. Hopefully you will have a bit of sun this week so you can chase your shadows!
I have meetings this week on Thursday morning and all day Friday so you have lots extra of Mrs Hazelden. I will see you Wednesday and Thursday afternoon.
Have a great Sunday everyone!
Mrs T X
30.4.17
So a 4 day week coming up...still lots to do however!
Maths- Right angles and knowing angles that are smaller and larger than a right angle.
Literacy- Writing a diary from the point of view of the Pharaoh in Scarab Beetle.
Topic- How do we know about the Ancient Egyptians when the civilisation was thousands of year ago?
Science- What happens to shadows throughout the day?
Homework is in SUMMER RESOURCES. Do not worry if you have not handed in April 28th...I did not remind you. Just make sure you have done 2 by the next deadline date.
Spelling- This term we are focusing on the spellings for Year 3 and 4. Your parents got a copy at parents evening and there is also a copy in SUMMER RESOURCES. Our aim is to know 1/2 correctly so you can work on the other half in year 4. Each week we will identify 4 spellings to learn additional to personal spelling lists. Learn them anyway that you want that works for you. Strategy suggestions are in Summer Resources.
Have a good long weekend and see you next week!
Mrs T
Welcome back! We are having a historical theme to our topic work this final term of Year 3. We have already started by mummifying a tomato! Parents please be aware that there maybe various fruits or veg be mummified this weekend! Just need table salt, bicarbonate of soda and a sterilising fluid to clean the outside and inside of the fruit.
Our first question we will be looking at next week is How long ago did the Ancient Egyptians live?
Literacy- We started our book Secret Scarab this week by predicting and using our skills of inference. Next week we will be looking at the feeling and motives of the characters.
Maths- This week we learnt about units of measuring length and converting m/cm to cm and vice versa. Next week we look at measuring mass and capacity- using litres/millilitres grams/Kilograms. We will end the week by solving problems and using reasoning to solve questions.
Science- investigating that shadows are shaped as the object that blocks the light.
Rest of the week is normal.
Have a fab weekend.
Mrs T
Maths support at home
New Resources- Fractions E-book and Reasoning activities for addition and subtraction to do at home in Year 3 Spring Resources!
And here's a link to some great real life fractions of amounts questions for any additional homework practise!
http://www.mathplayground.com/tb_fractions/thinking_blocks_fractions.html
18.4.17
Thank you for the offers of help for swimming. I have given a paper copy of the rota to the children whose parent has volunteered. There is also an updated electronic copy in Year 3 Summer Resources. Many thanks!