Class 8
Welcome to Class 8
Mrs Thompson and Mrs Hazelden
If you need to contact us please use our email address:
hthompson@ga.jessegray.notts.sch.uk or mhazelden@ga.jessegray.notts.sch.uk
A MASSIVE thank you from me for the wonderful presents at end of term. It was very very kind of you all and totally over-whelming.
Have a great summer holiday...I have given out maths reasoning packs for you to do to keep maths brain on the boil. Do little and often! Read somewhere relaxed- like a beach or a garden, try to keep practising spellings too.
But even more important- PLAY AND HAVE FUN.
See you in year 4 Class 8
Mrs T XX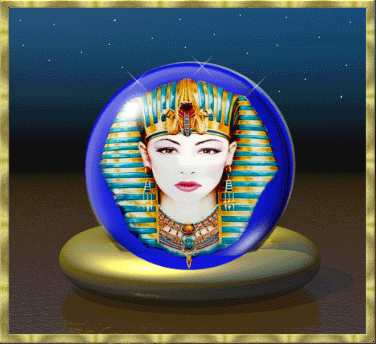 Summer 17- Ancient Egypt
16.7.17 Monday- need to have a 'casing' for a torch i.e inside of kitchen roll/Pringles tube etc
Wednesday- Reports home and a carrier bag needed to take books home as well.
Friday- Bring in a NON -ELECTRONIC toy to play with with your friends. You must ask permission from home first before bringing it in.
The LAST week of year 3! Where has the year gone? But when I look at you, especially compared to my new class, you have grown up so much much. All of you are taller and 'look like a Year 4' but you also grown personally as well. Confidence and resilience has really developed this year, you are not afraid to try.
It was great to see so many parents on Friday and nearly everyone of them commented on how much work you had done this year. It was lovely to see you show your parents the work you were especially proud of.
This week we will be making our torches, painting our canopic jars and finishing off our stories for Class 15. There will be PE on Wednesday and swimming on Thursday as normal. There are a few extra assemblies to say goodbye to some people and celebrate successes.
Have a lovely last week Class 8.
Mrs T
7.7.17 Open Afternoon on Friday 14th July
What a week!
A fabulous afternoon of physical activity and sport. You were all so supportive of each other. Well done on taking part and doing your best.Be proud of yourselves for your achievement whether you won a race or not. Winning house team announced soon.
A great trip to see the mummies! I was amazed at actually looking at a mummy that was more than 2500 years old. Then we saw a Bronze Age boat that was 3400 years old! Thank you to the 3 parents who came to help. I will post photos on her soon!
I have spent today working with your Year 4 teachers. It is an exciting topic we have planned for Autumn 2017. ;)
Next week- Literacy- Writing a book for younger children that shows how amazing our writing is in Year 3.
Numeracy- More practice at things we found the hardest over the year. Fractions!!
Topic- Designing a torch. Are you a Tomb Explorer or a Tomb Raider?
Most of next week is fairly normally except for Open Afternoon on Friday. Parents will be able to come and see you and your work and go and visit your new teacher. Don't worry if they cant come as work is going home the following week.
Have a great weekend all.
Mrs T
Don't forget- Monday 3rd- Sports afternoon
Wednesday 5th- Trip to Derby Museum
30.6.17
Pilgrimage- Is it more than a journey?
Wow! I can most certainly say it was. The amount of thinking and reflecting about what is important to us and how values shape the way we are, that went on in Class 8. It does not matter whether you are religious or not, we all share the same core values. The way you 'led' the learning of Class 15 at the 'stations' was truly impressive. You asked the younger children thoughtful questions and were very caring and supportive. Very impressive Class 8.
Next week- Literacy- Apostrophes for Plural Possession
Numeracy- Problem solving
Topic- DT- Torches!
Monday- is sports afternoon
Tuesday- Meet your new teacher!
Wednesday- Trip to Derby Museum
Thursday -Normal!
Friday- INSET Day!
That is going to be an interesting week!
Have a great weekend everyone.
Mrs T
26.6.17
Well done for last week. It was pretty full of assessments- I did feel mean in making you do 2 on the same day but with swimming and not being there on Friday I had to! Sorry!
I was very impressed with the progress you have made. Writing 'Baboon on the Moon', maths and reading assessment all show how much you have learnt this year. I will be reporting to Miss Barratt and Miss Kirk that you have worked hard and have all achieved your best. Well done I am so proud of you. Can I keep you for a little longer?
Last week we had a little relief with making the lids of our canopic jars. I was very impressed with your resilience when it did not go quite right, you carried on with a second attempt. The carvings you have done to decorate are finely detailed. Beautiful!
This week is 'Pilgrimage Week'. We are learning about special places and journeys as well as people in different faiths. We will also be going on a journey with Mrs Wenborn's class on Thursday afternoon, taking part in activities that make us reflect.
It looks like it is going to be another wonderful week!
Enjoy!
Mrs T x
17.6.17
We finished Egyptian Cinderella this week. Your versions were absolutely brilliant. I was so proud of how you had written your stories. At this time of year, when we are writing reports, teachers look back at what you used to do and what you can do now. Your stories on Friday really showed how much Class 8 have improved as writers. I am sooo proud!
Next week;
Literacy- Writing a story based on a video clip.
Maths- Fractions revision. We have found this hard and have forgotten lots!
Topic- Making the head for our Canopic Jars. Thank you to Annie's mum for coming in to help last Thursday! Mr Keating really appreciated it. :) The jars look great with beautiful decorations etched into the clay.
Please remember to do mathletics homework! Keep on learning your year 3 words as well as making sure you still remember 3,4 and 8 times tables!
I am not in on Friday, but will see you at Midsummer Madness in the evening! Hope the weather is as good as it is today!
Have fun this weekend and keep sunsafe.
Mrs T x
5.6.17
Welcome back to the LAST part of year 3!
We will be moving onto the artistic part of our topic this half term. PLEASE could you bring in an OLD shirt to wear over your uniform as we will be working with clay next week!
This week;
Literacy Egyptian Cinderella. What is the same and what is different from traditional tale. How doe Rhodophis feel at different parts of the story? Is the ending a happy one?
Maths- Money,Money, MONEY. Solving problems involving adding money and working out change.
Art- Sketching canopic jars. Looking at shape and design before making our own.
Everything else is as usual.
Have a great week Class 8
Mrs T
14.5.17
A normal week coming up for me. Yay! I will be teaching when I am supposed to be.
Literacy; What an amazing week we've had at being detectives! The children have been unearthing the evidence that surrounds the mysterious death of Tutankhamen. Was he murdered? Or was it an illness that caused his early death? Maybe we'll never discover the truth. More details unearthed this week as we build up to writing an explanation text.
Numeracy; well be looking back at fractions with a focus on tenths and how to write these as decimals. With all our work on measures and how to convert them, the children should be really confident and be able to solve trickier problems.
Topic; The children learnt about the hierarchy in Ancient Egypt. They discovered what life was like for those at the top, all the way down to the bottom.Next week, the children will develop their critical thinking skills when looking at historical evidence. They'll do this by researching the different theories of how Cleopatra's life came to an end.
Keep on learning your year 3 words as well as making sure you still remember 3,4 and 8 times tables!
Have a great sunny afternoon
Mrs T x
7.5.17
Well done on bringing in homework. We have some very creative children in our class...particularly like mummified Barbies :)
We have started to focus on the year 3/4 word list this term and are learning 4 a week alongside our personal spellings. I will make sure we have time to learn them in class. If you do want to practice them at home, they are written in your diary. Also we have gone over 3 4 8 times tables to see if we can still remember them. Thankfully most of you do but there are a few that may need to carry on practising to get more fluent.
Maths- Problem solving based on measures. Can we solve problems applying our knowledge of units of measure and perimeter?
Literacy- Who killed King Tut? A non fiction unit of work that will be interesting!
Topic- Who was the most important person in Egypt?
Science- Continued work on Shadows. Hopefully you will have a bit of sun this week so you can chase your shadows!
I have meetings this week on Thursday morning and all day Friday so you have lots extra of Mrs Hazelden. I will see you Wednesday and Thursday afternoon.
Have a great Sunday everyone!
Mrs T X
30.4.17
So a 4 day week coming up...still lots to do however!
Maths- Right angles and knowing angles that are smaller and larger than a right angle.
Literacy- Writing a diary from the point of view of the Pharaoh in Scarab Beetle.
Topic- How do we know about the Ancient Egyptians when the civilisation was thousands of year ago?
Science- What happens to shadows throughout the day?
Homework is in SUMMER RESOURCES. Do not worry if you have not handed in April 28th...I did not remind you. Just make sure you have done 2 by the next deadline date.
Spelling- This term we are focusing on the spellings for Year 3 and 4. Your parents got a copy at parents evening and there is also a copy in SUMMER RESOURCES. Our aim is to know 1/2 correctly so you can work on the other half in year 4. Each week we will identify 4 spellings to learn additional to personal spelling lists. Learn them anyway that you want that works for you. Strategy suggestions are in Summer Resources.
Have a good long weekend and see you next week!
Mrs T
Welcome back! We are having a historical theme to our topic work this final term of Year 3. We have already started by mummifying a tomato! Parents please be aware that there maybe various fruits or veg be mummified this weekend! Just need table salt, bicarbonate of soda and a sterilising fluid to clean the outside and inside of the fruit.
Our first question we will be looking at next week is How long ago did the Ancient Egyptians live?
Literacy- We started our book Secret Scarab this week by predicting and using our skills of inference. Next week we will be looking at the feeling and motives of the characters.
Maths- This week we learnt about units of measuring length and converting m/cm to cm and vice versa. Next week we look at measuring mass and capacity- using litres/millilitres grams/Kilograms. We will end the week by solving problems and using reasoning to solve questions.
Science- investigating that shadows are shaped as the object that blocks the light.
Rest of the week is normal.
Have a fab weekend.
Mrs T
Maths support at home
New Resources- Fractions E-book and Reasoning activities for addition and subtraction to do at home in Year 3 Spring Resources!
And here's a link to some great real life fractions of amounts questions for any additional homework practise!
http://www.mathplayground.com/tb_fractions/thinking_blocks_fractions.html
18.4.17
Thank you for the offers of help for swimming. I have given a paper copy of the rota to the children whose parent has volunteered. There is also an updated electronic copy in Year 3 Summer Resources. Many thanks!