Class 6S
If you have any queries or need to give me a message, I am always on the playground at the beginning and end of the day. Alternatively, please email me at: csoulsby@ga.jessegray.notts.sch.uk
10.9.2017
Dear Class 6S,
I hope you all really enjoyed our hook last week! I had a fantastic day and loved doing the taste test with you all...even though the vine leaves didn't look like the most appetising delicacy!!
You all now know that our new topic is:
This is one of my absolute favourite topics and I cannot wait to dive into learning all about it! On Monday we gave out the curriculum map, I have also attached it to the bottom of this page.
In Literacy this week we will begin to look at Myths and Legends. What myths do you already know??
In Maths this week we will continue to look at number, in particular prime numbers.
Today we had our Safety Zone trip and I was so impressed with your behaviour. I learnt so much today and I hope you did too!
Tomorrow we will be sending out Kit Lists for Kingswood and Medical Forms. Please return these as soon as possible! If you have any questions, queries or even little worries about Kingswood please come and tell me...I am a bit of a Kingswood expert now!
Don't forget it is jeans for genes day on friday so please come to school in non school uniform wearing as much denim as you can! It is a very important charity and one that we support every single year.
Well done on a BRILLIANT start to Year 6. Keep up the fantastic work,
Lots of Love,
Mrs Soulsby
Note to parents: Diary dates are also attached to the bottom of this page for your information.
Dear Class 6S,
WOW!
What an amazing start to our new academic year. You have been exceptional and are already conducting yourselves as true role models.
Congratulations to Jamie who is our new Student Council Representative and Sophia who is our deputy. You both really impressed the whole class with your speeches and I know you will do us all proud!
This half term we are PREFECTS. I will choose 4 prefects per week. Remember you need to be in school at 8.30am to begin your duties!
This week we will be getting stuck in to the Year 6 curriculum!
In English we are having a grammar focus week to get us up to speed with all the basics. By the end of this week I want to see that you know your word classes inside out, can identify different sentence types and that you can tell the difference between a clause and a phrase!
In Numeracy we will be focusing on number and place value. We will be looking at numbers up to 10,000,000 and learning all about factors, multiples and prime numbers.
On Friday we will be introducing you to this terms topic (It is one of my favourites so I can't wait!). Remember to bring in your slip to detail any food allergies you have. I can't say anything more now as it is TOP SECRET!
Due...
Due Monday 11th Sept- On Monday, please bring to class your favourite poem or book, fiction or non-fiction (ensure the page that hosts your favourite paragraph is bookmarked).
Due Friday 15th Sept- On Friday you were given your 'magpie book'. Please cover it and decorate it in anyway you like to make it truly yours and individual. We will be using these all year and packing them full of amazing ideas that we 'magpie' from books and sometimes each others work!
Optional House Captain speech, due Mon 18th Sept- If you could like to run for House Captain (sorry, last years captains cannot apply), please prepare your short speech to present to the members of your house on Monday 18th September.
Upcoming dates for your diary:
Monday 11th September- Meet the Teacher 2:45pm
Useful info:
PE:-
6S PE days are Tuesday and Thursday (subject to change). Please ensure you have an indoor and outdoor PE kit (including a plastic bag for muddy shoes) in school, hair is tied up on PE days and jewellery is easily removable.
Homework:-
Big Spell: Please learn your Big Spellings at home ready for the weekly Friday test. To move onto the next list you must achieve 14 or 15 out of 15!
Mathletics: Set on a Friday, due in the following Thursday. REMEMBER; Use good old fashioned pen and paper to do your workings out. Just because the homework is screen based doesn't mean all the activities are mental maths. Optional Maths homework: Don't forget to log onto your times table rock-stars page to practice your fluency with multiplication too...I want 6S to be top of that leader board every week!!
Literacy: Set on a Friday, due in the following Thursday.
Reading: Please read a minimum of 3 times a week. This year instead of recording your individual reads in your planner, we'd like you to record when you have completed a whole book. Under the correct date write the author, book title and give it a rating out of 5. When you're back in the classroom, please transfer this info onto your individual reading journey page (I will be checking this.) I want to see that you are reading a wide range of books that are stimulating your mind and filling you full of wonderful ideas for your own writing too! If you absolutely LOVED the book, complete a book spine for 1 Super Star Point or a detailed book review for 2!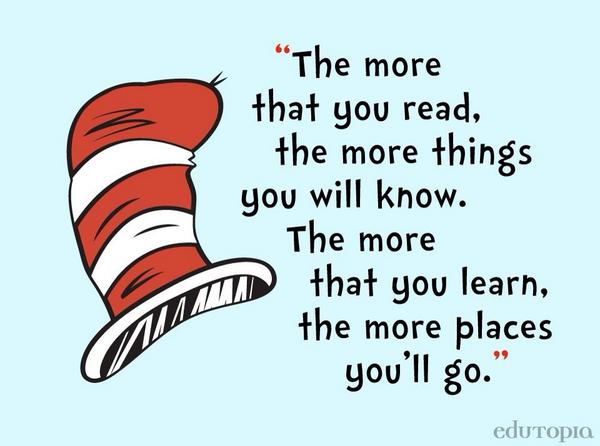 Stuck for what to read next? Take a look at www.lovereading4kids.co.uk . You can search by author, genre, age or recommendations, but that's not it! You can also read the first chapter of a book to see if it's your cup of tea. Brilliant!
Lots of Love,
Mrs Soulsby x