Class 6S
If you have any queries or need to give me a message, I am always on the playground at the beginning and end of the day. Alternatively, please email me at: csoulsby@ga.jessegray.notts.sch.uk
13.11.2017
Dear Class 6S,
Well done on another fab week filled with amazing progress! Read on to have a recap on what we did last week and then an overview for the week ahead.
Review of the Week by Matthew and Mahi
Last week in 6S in maths we did adding, subtracting, multiplying and dividing fraction. Mrs Soulsby taught us very well in it! Then, in English we read non-fiction reports and had an idea about what we were going to write about. Then we learnt how to write introductions, conclusions and middle paragraphs about the Greek Olympics. In ICT, we did stop motion animation on the iPads using the I motion HD APP. All our year is very excited about Wednesday because of DT DAY! We are making CATAPULTS! In Science, we did the circulation system and we did an activity where the classroom became a body and the children were either red blood cells or organs.
The Week Ahead
This week we will be looking at Fraction and Percentages of amounts in Maths. We had a go with the bar model today, did you find that helpful? In English, we are going to be applying all of our hard work from last week and creating our very on non-fiction reports all about Ancient Greek Warfare. Remember that the purpose of this is to INFORM but it still must be engaging to read!
Reminders
Don't forget that Kingswood Memory Evening is this Thursday at 6.30pm. I look forward to seeing as many of you there as possible. It is Children in Need on Friday, this is a non-school uniform day and we would like you to donate £1 to this very important charity.
WEDNESDAY is DT Day! Come ready to create a fantastic catapult and be ready to put it to the test in the selection of challenges we have prepared for you!
WE ARE READERS!
If you are struggling to find a new book the CLIP Carnegie Medal nominations have been released for 2018! There are some outstanding books on the long list...have a look: http://www.carnegiegreenaway.org.uk/press.php?release=pres_2018_Nominations_Carnegie.html
Lots of Love,
Mrs Soulsby
x
6.11.2017
Dear Class 6S,
Well done on a brilliant first week back following Kingswood and half term! I hope you are all now fully recovered and made your way through all of your post Kingswood washing...I know I nearly have!
Kingswood was absolutely FANTASTIC this year and I was so impressed by your impeccable behaviour and the way in which you threw yourselves into each and every challenge you faced. Last week we sent out a letter about Kingswood Memory Evening, this will take place on Thursday 16th November at 6.30pm. I hope as many of you as possible can join us.
Here is a sneak peek of my favourite photo:
Review of the week by Oli and Jake
Last week we enjoyed rewriting the nonsense poem as a non-fiction text. We learnt all about the Jabberwocky and wrote an information text about it, explaining where it lives and what it eats. We learnt about passive voice, it was a lot easier than we expected. For example active voice would be, the bird scared the scarecrow. Passive voice of this would be, the scarecrow was scared by the bird. We are going to remember it but saying "BY ZOMBIES!".
In maths we converted decimal to fractions to percentages. We also learnt how to add and subtract mixed number fractions.
With Mr Smith we started our new hockey topic. We went straight into playing two games and had to score in a little hurdle so it was quite a bit of a challenge!
In French we learnt about how to say "I am from". You say J'habite a Nottingam!
In ICT we learnt how to make a movie using stop motion pictures. We made some flip books to show how it works but it didn't go too well as they didn't flip too well!
In Science we started our new topic on the human body.
We enjoyed the DT lesson because we learnt how to make a catapult out of craft straws. We made a tripod stand with a lever to catapult rubbers with!
This half term we are looking forward to learning new things!
The week ahead:
English
Last week we started to look at Non fiction texts and we will continue with this genre for the next two weeks. This week we will focus on how to structure non-fiction texts before planning and writing our own. As always, we will continue to look at different sentence structures so that we can add variety to our writing and engage the reader even more!
Maths
In Maths last week we focused on fractions. We learnt how to convert mixed numbers into improper fractions and how to add fractions that have different denominators. This week we will be continuing with fractions. We will be learning how to multiply, divide and reason further with them.
This week we will also be looking at the circulation system in Science, planning our own catapults in DT, leanring how to create stop motion animation in ICT and developing our visualisation skills in Reading lessons.
Lots of Love,
Mrs Soulsby
Note to parents: This week is parents evening and I look forward to meeting you all and sharing your child's progress with you.
13.10.2017
WE ARE READERS!
This afternoon we spent some time ENJOYING books! It is so important to find the right book for you. Remember, there is no such thing as not liking reading, all it means is that you haven't found the right book yet!
Don't forget to go on www.lovereading4kids.co.uk. You can browse and download first chapters of many popular books!
I hope you left today feeling inspired and ready to read the book you fell in love with today!
Lots of Love,
Mrs Soulsby
P.S: See you at Kingswood!!
9.10.2017
Dear Class 6S,
Well done on another superb week!
This week in English we are going to be editing and rewriting our brilliant myths! Remember what Roald Dahl said: "Good writing is essentially rewriting!"
See below!!!
This week in Numeracy we are going to begin to tackle fractions. We will be looking at fractions in a range of contexts and ensuring we understand them before using them to solve problems.
Well done to the whole of Class 6S who have now mastered long division! Wahoooo we can do it!
The countdown to Kingswood is officially on...this time next week we will be stuck into our very first activity. Thank you for all sending in your medical forms. And remember, if you have any queries or questions please just let me know...I am a bit of a Kingswood pro!
Lots of Love,
Mrs Soulsby
x
6.10.2017
Today we learnt all about Ancient Greek warfare and weaponary. Here we are practicing our phalanx formation!
I am not sure I would want to face 6S on the battlefield after seeing some of those facila expressions!!
4.10.2017
The Myth writing has begun!! Since we first started in Y6 we have been learning all about Greek Mythology and now we are finally writing our own. Magpie books and planning sheets are ready!
When we have finished we will upload some onto here for you to read and enjoy!
2.10.2017
Dear Class 6S,
What a fab week we had! Well done for your continued hard work, fantastic attitude, exemplary behaviour and, quite frankly, for just being EXCELLENT.
Kingswood is fast approaching! Remember that all medical forms must be in asap! If you need to pop in and chat to me please do!
This week we will be writing our very own Greek Myth, This will be the culmination of all the hard work we have done so far. In Maths we will be focusing on long multiplication and long division.
Review of the Week, by Alice and Fatima
Last week class 6S created our own Greek god for our own Greek myth for the following week. In Maths, we started adding and subtracting negative numbers to help us for our arithmetic test. In English we were looking at Achilles' Heel and creating our own setting description based on the story. We enjoyed Art because we were sketching our Greek pots looking at the different shapes and designs. In computing, we started to program our own version of flappy bird which was a lot of fun but sometimes annoying! Overall, last week was very fun!!
Lots of Love,
Mrs Soulsby
x
25.9.2017
Dear Class 6S,
Well done on another superb week. I have been so impressed by your fabulous behaviour and brilliant attitude during lessons. However, the thing I am most impressed by is YOUR WRITING! WOW! I loved your pieces about Theseus and the Minotaur that focused on powerful verbs and your independent writes about what came out of Pandora's Box were exceptional! Keep up the fabulous work!
This week we will be looking at calculations in Maths and will be continuing with our work on myths in English. Don't forget that your homework must be in on Thursday. It is necessary for next Friday's lesson!
DARE will be on Wednesday this week and Officer Tristrum will be back. Remember that your cyberbullying homework and DARE book must be in school for this session!
Review of the Week, by Sophia and Maddie
In 6S last week in Maths we have been learning about negative numbers and were learning how to times, divide, add and subtract. In English, we have been reading different myths such as Pandora's Box, Achilles Heel and The Minotaur. Our favourite myth as a class has been Achilles Heel because of the range of different devices. On Friday the 22nd of September we had our class special mentions assembly and during that we did some freeze frames from the myth Achilles Heel. On Tuesday we went to Holme Pierrepont for our Safety Zone Trip. While we were there, we went round different stations such as: St Johns Ambulance , East Midlands Ambulance , Swim Safety , Bus Safety , Car Safety, Fire Safety, Internet Safety , Electricity Safety and Dog Safety. In 6S we hope to keep our fabulous learning up to year 6 standard. Our highlights have been doing descriptive writing using powerful verbs.
Keep up the fab work,
Lots of Love,
Mrs Soulsby
x
18.9.2017
Dear Class 6S,
I hope you all really enjoyed our hook last week! I had a fantastic day and loved doing the taste test with you all...even though the vine leaves didn't look like the most appetising delicacy!!
You all now know that our new topic is:
This is one of my absolute favourite topics and I cannot wait to dive into learning all about it! On Monday we gave out the curriculum map, I have also attached it to the bottom of this page.
In Literacy this week we will begin to look at Myths and Legends. What myths do you already know??
In Maths this week we will continue to look at number, in particular prime numbers.
Today we had our Safety Zone trip and I was so impressed with your behaviour. I learnt so much today and I hope you did too!
Tomorrow we will be sending out Kit Lists for Kingswood and Medical Forms. Please return these as soon as possible! If you have any questions, queries or even little worries about Kingswood please come and tell me...I am a bit of a Kingswood expert now!
Don't forget it is jeans for genes day on friday so please come to school in non school uniform wearing as much denim as you can! It is a very important charity and one that we support every single year.
Well done on a BRILLIANT start to Year 6. Keep up the fantastic work,
Lots of Love,
Mrs Soulsby
Note to parents: Diary dates are also attached to the bottom of this page for your information.
10.9.2017
Dear Class 6S,
WOW!
What an amazing start to our new academic year. You have been exceptional and are already conducting yourselves as true role models.
Congratulations to Jamie who is our new Student Council Representative and Sophia who is our deputy. You both really impressed the whole class with your speeches and I know you will do us all proud!
This half term we are PREFECTS. I will choose 4 prefects per week. Remember you need to be in school at 8.30am to begin your duties!
This week we will be getting stuck in to the Year 6 curriculum!
In English we are having a grammar focus week to get us up to speed with all the basics. By the end of this week I want to see that you know your word classes inside out, can identify different sentence types and that you can tell the difference between a clause and a phrase!
In Numeracy we will be focusing on number and place value. We will be looking at numbers up to 10,000,000 and learning all about factors, multiples and prime numbers.
On Friday we will be introducing you to this terms topic (It is one of my favourites so I can't wait!). Remember to bring in your slip to detail any food allergies you have. I can't say anything more now as it is TOP SECRET!
Due...
Due Monday 11th Sept- On Monday, please bring to class your favourite poem or book, fiction or non-fiction (ensure the page that hosts your favourite paragraph is bookmarked).
Due Friday 15th Sept- On Friday you were given your 'magpie book'. Please cover it and decorate it in anyway you like to make it truly yours and individual. We will be using these all year and packing them full of amazing ideas that we 'magpie' from books and sometimes each others work!
Optional House Captain speech, due Mon 18th Sept- If you could like to run for House Captain (sorry, last years captains cannot apply), please prepare your short speech to present to the members of your house on Monday 18th September.
Upcoming dates for your diary:
Monday 11th September- Meet the Teacher 2:45pm
Useful info:
PE:-
6S PE days are Tuesday and Thursday (subject to change). Please ensure you have an indoor and outdoor PE kit (including a plastic bag for muddy shoes) in school, hair is tied up on PE days and jewellery is easily removable.
Homework:-
Big Spell: Please learn your Big Spellings at home ready for the weekly Friday test. To move onto the next list you must achieve 14 or 15 out of 15!
Mathletics: Set on a Friday, due in the following Thursday. REMEMBER; Use good old fashioned pen and paper to do your workings out. Just because the homework is screen based doesn't mean all the activities are mental maths. Optional Maths homework: Don't forget to log onto your times table rock-stars page to practice your fluency with multiplication too...I want 6S to be top of that leader board every week!!
Literacy: Set on a Friday, due in the following Thursday.
Reading: Please read a minimum of 3 times a week. This year instead of recording your individual reads in your planner, we'd like you to record when you have completed a whole book. Under the correct date write the author, book title and give it a rating out of 5. When you're back in the classroom, please transfer this info onto your individual reading journey page (I will be checking this.) I want to see that you are reading a wide range of books that are stimulating your mind and filling you full of wonderful ideas for your own writing too! If you absolutely LOVED the book, complete a book spine for 1 Super Star Point or a detailed book review for 2!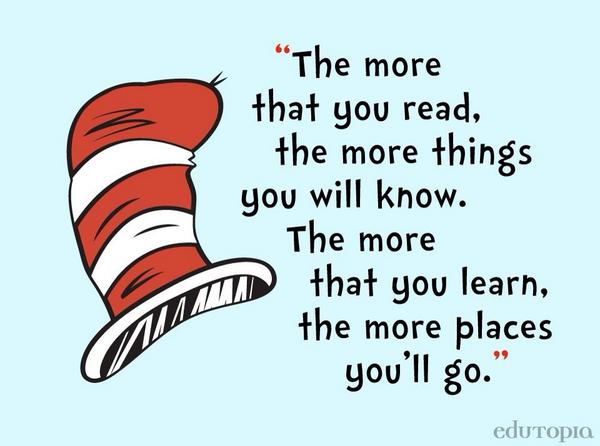 Stuck for what to read next? Take a look at www.lovereading4kids.co.uk . You can search by author, genre, age or recommendations, but that's not it! You can also read the first chapter of a book to see if it's your cup of tea. Brilliant!
Lots of Love,
Mrs Soulsby x